According to rumours in the industry Porsche is working on a new variant of the just-unveiled 2013 Cayman; a Porsche Cayman Turbo. Like many other vehicles in the company's lineup, the Cayman Turbo would become the flagship model.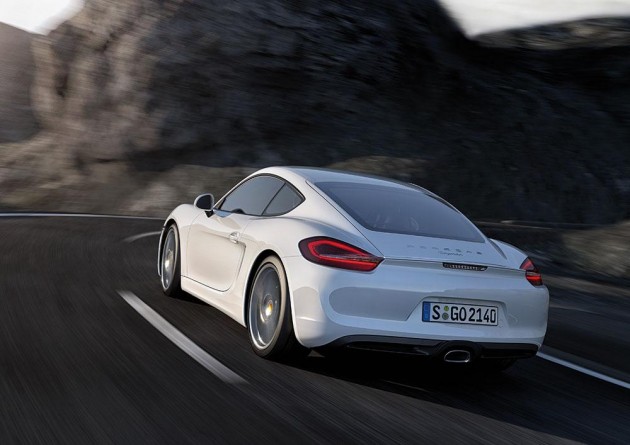 Porsche currently offers 'Turbo' versions of the 911, Panamera, and the Cayenne SUV. There has never been a Cayman Turbo before. The highest variant is the Cayman S, and the Cayman R.
A number of international reports are saying that soon may change. There's word of a 2.5-litre turbocharged flat four being developed for the model, producing over 257kW (350hp) and around 500Nm. This could allow the coupe to accelerate from 0-100km/h in under 4.9 seconds.
Porsche has a history of never stepping on its own feet, in that, it purposely places models in the showroom lineup according to their level of performance. A Cayman Turbo may get close to the performance of a 911 – developing 257kW in base form – so it will be interesting to see if this comes to fruition.
On the other hand, 257kW isn't far off the 239kW Cayman S. Perhaps Porsche is thinking of going the turbo route simply for the efficiency and fuel economy benefits? We'll keep an eye on it and keep you updated.
A debut may take place at the 2013 Frankfurt Motor Show in September.