Chinese SUV maker Chery is planning on unveiling its all-new design direction with a new model line at the Frankfurt motor show next month, releasing a couple of teasers to get punters interested.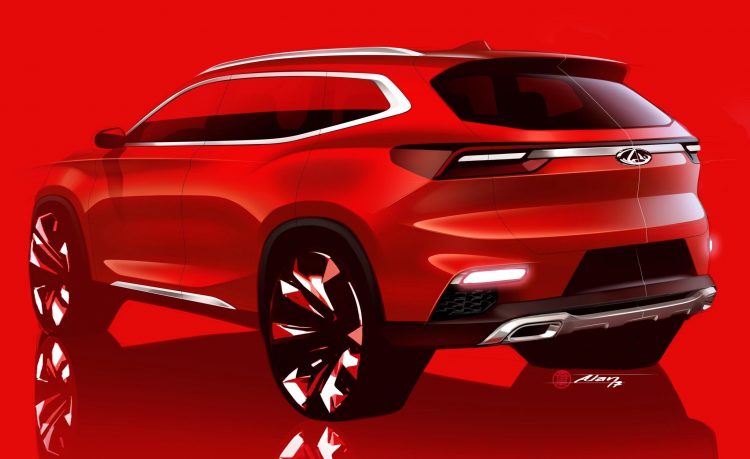 The previewing sketches show the first model of the new family, which is a compact SUV wearing the company's "Life in Motion" design language. This will be the first of the new models, all of which will be "electrified" SUVs and crossovers.
Chery is planning to launch in new markets with the model line, including in Europe within the next five years. Chery says it is evaluating sales opportunities in other key markets too, including retail and fleet channels, and is planning research and development facilities in Europe.
Speaking about the plans and the first of the model line, Ray Bierzynski, executive vice president of Chery R&D Center Shanghai, said:
"The world premiere of our new compact SUV marks the start of our approach to European sales with a new model line. Launching within a few years, all models in the lineup will feature characteristic styling, user-focused technology, electrified powertrains and advanced safety features."
More specifically on the compact SUV that will be unveiled next month, it showcases contours and lines that were "inspired by nature" and "hydrodynamic surfacing", according the Chery. The design is aimed at young, urban, forward-thinking buyers.
In terms of the powertrain, in-depth details are yet to be revealed but Chery does say the compact SUV will come with "electrified powertrain technology as standard. All will be unveiled on September 12.