Porsche has released a neat little video of the new 2012 Porsche 911 being driving hard at the Porsche Experience Centre in Silverstone, driven by chief driving consultant Gordon Robertson.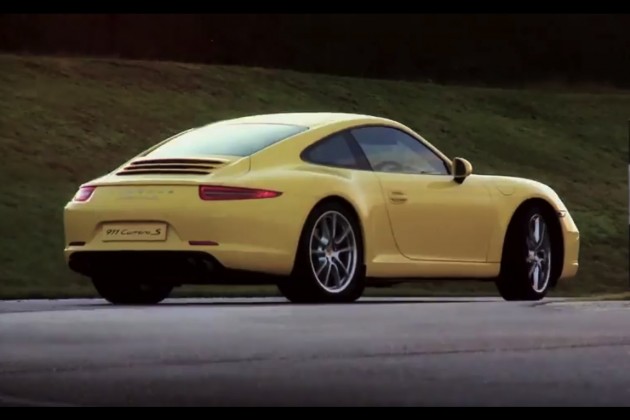 Robertson gives us a brief explanation of what the new model is made up of, including its new engines and transmissions, electro steering, and overall dimensions and other changes, but at the same time, expressing how it all comes together in true 911 fashion.
As a part of the overview, Robertson also gives us a demonstration of how this all comes together on the track by drifting it through various corners, and letting out that raw soundtrack only a flat-six Porsche could generate.
In Australia, the 2012 Porsche 911 will go on sale in March in coupe and convertible form. Prices will start at $229,900 for the base Carrera coupe, and $263,100 for the Carrera S coupe. While if you're after the drop-top, prices will kick off at $255,100 for the Carrera convertible, and $288,300 for the Carrera S convertible.
Click play on the video below to war, your taste buds.