Following up Porsche's recent overview videos, including the 2012 Porsche 911 design overview by style director Michael Mauer, and the 2012 911 development video, a new film has just been released explaining the story behind the interior.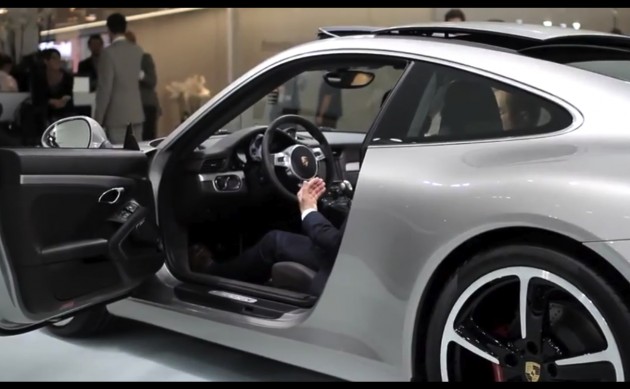 As we've previously reported, the new 2012 Porsche 911 features an all-new interior layout with a raised centre console and flat dashboard fascia similar in design to the Porsche Panamera. It also features chunkier door trims compared with the existing 997 911 range, and an overall more intelligent look.
The new 911 will go on sale in Australia in March 2012, with prices starting at $229,900 for the entry-level Porsche 911 Carrera. Click play on the video below for full details of the new 991 911 interior.
Also check out:
– Video: 2012 (991) Porsche 911 seven-speed manual explained
– 2012 (991) Porsche 911 full specifications and Australian pricing announced
– Video: 2012 Porsche 911 design overview by style director Michael Mauer
– Video: 2012 Porsche 911 development explained