You may have heard of the Ultimate Fighting Championship, well now there's going to be an Ultimate Racing Championship (URC). The URC will become part of the American Le Mans Series from 2012 onwards and feature racing cars modelled on those of the glory days of the 1960s and 70s.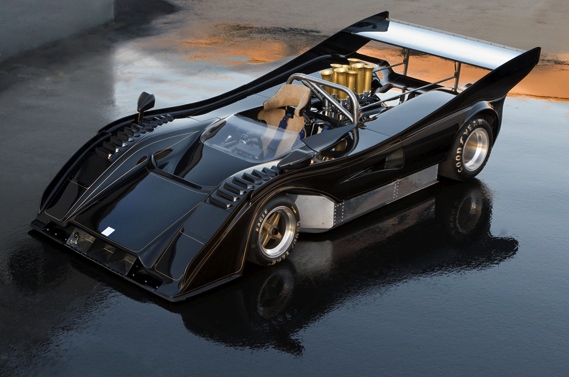 The Ultimate Racing Championship will be a series based on cars of NuArt CanAm specifications, with dramatic bodywork and high-powered engines. The new cup will also incorporate modern-day technology and safety, without diminishing the classic character of nostalgic racing.
Each race car will be purpose-built form the ground up using big-block V8 engines outputting around 700hp (522kW). The chassis will showcase a strict single seat layout incorporating an ultra-aerodynamic body design also capable of providing considerable levels of high-speed downforce.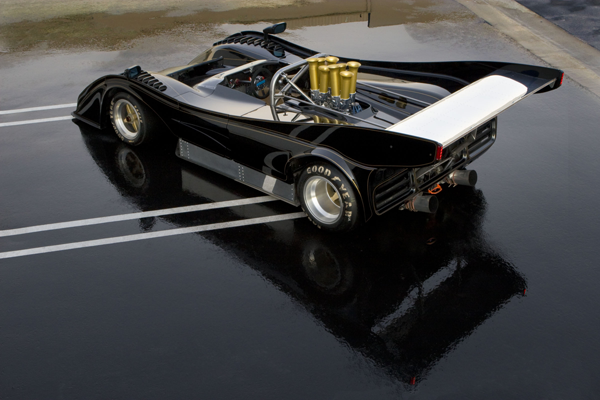 Scott Atherton, president and CEO of the America Le Mans Series, recently announced the new series, saying,
"The American Le Mans Series presented by Tequila Patrón is thrilled to welcome the Unlimited Racing Championship, which will be joining a number of ALMS events in 2012.

"This 'Heritage Series' will provide more variety and a modern day link to the past for our many fans next year. The new initiative establishes a direct connection to the history of sports car racing in North America with the sights and sounds of an era of extreme speed and power – the revolutionary Can-Am Challenge Cup of the 1960s and 70s.

"The spectacle of these massively powerful racing machines with a bridge to the past of American racing will surely evoke many fond memories for some and attract new fans as well."
Meanwhile, Richard Nauert, founder of the Unlimited Racing Championship and designer of the NuArt CanAm car, also said,
"We analysed the original Can-Am cars, remaining true to the visual, as well as spiritual concept. Components like big-block engines, 12-inch steel brakes, and Can-Am intakes were just some of the historical elements we maintained in the NuArt CanAm car."
Nauert also spoke about the modern levels of safety of the new series cars, saying,
"Despite the tribute to the originals cars, at the same time, they are particularly relevant to the American Le Mans Series because we loaded them with modern technology. The technology is specifically to make them safe, have longevity, and be flexible for a wide range of driver skills."
The Ultimate Racing Championship will kick off next year, with the series comprising of two 30-minute races on four American Le Mans Series circuits, providing a total season of eight races.
What an event to watch, it would be awesome to hear those loud and raw racing V8s tearing around the track all at once in retro fashion.