A Toyota Celica GT-Four has posted the Fastest Time of the Day (FTD) with a time of 48.07 seconds at the 2011 Goodwood Festival of Speed Hillclimb event.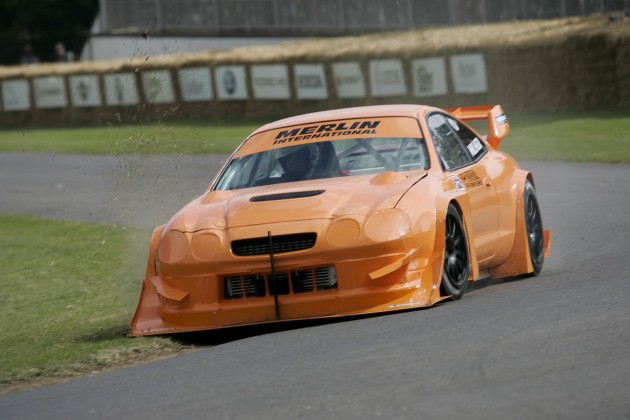 Even though the West Sussex Goodwood event attracts loads of fantastic supercars and some of most iconic race cars ever conceived, Toyota brought out a highly modified Toyota Celica GT-Four race car specifically for the Hillclimb sprint.
The Celica features a 597kW 2.0-litre turbo and supercharged four-banger engine with the added help of nitrous this year, after just missing out on the FTD last year without the nitrous setup (75kW less power). The nitrous was said help eliminate turbo lag and boost overall power.
Weighing just 1050kg and driven by ex-British Rally Champion Johny Milner, the package easily ripped up the 1.86km course in well under the magic one-minute barrior.
Check out the full specs on the GT-Four below.
Engine type: Corolla WRC four-cylinder, 16-valve
Displacement (cc): 1,998
Turbocharger: Garrett GT35/42
Supercharger: Rotrex, belt-driven
Engine management: Motec
Compression ratio: 9.7:1
Max. power: 522kW (700hp at 5,700 at 2bar boost), more than 597kW (800hp) with nitrous oxide boost
Fuel tank capacity: 15L
Weight (kg): 1,050
Transmission: Mactrack 5-speed manual with Fensport triple-plate clutch
Suspension: Reiger Corolla WRC 3-way adjustable dampers,
Brakes: Front 343mm and rear 295mm Corolla WRC ventilated discs with Alcon calipers
Wheels: 18-inch