As reported in January, Lexus is indeed planning to unveil its new Lexus UX compact SUV at the Geneva Motor Show in early March. The company has sent out a teaser to confirm the news.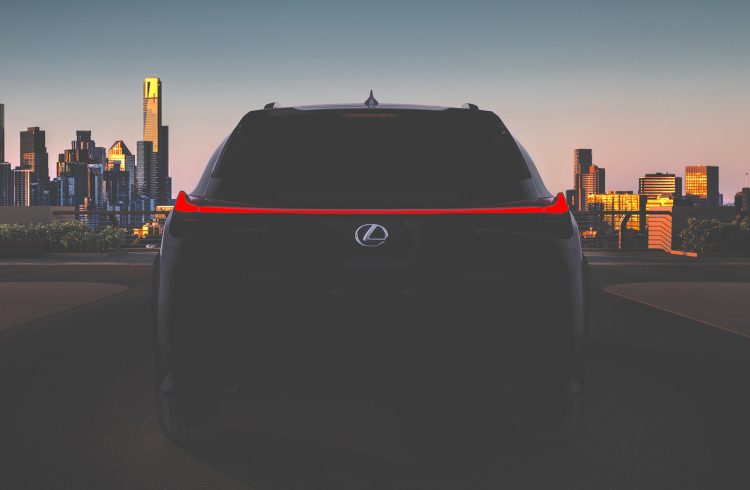 The Lexus UX will be the Toyota-owned luxury marque's first step into the compact SUV market segment. At the moment the smallest SUV it offers is the NX, which competes in the medium-size class with the likes of the BMW X3 and Mercedes-Benz GLC.
With the UX the company will be looking to take a slice from the small class pie, stealing buyers of the Audi Q2, BMW X1, and Mercedes-Benz GLA. Nissan's Infiniti brand and its QX30 as well as Jaguar's upcoming E-Pace are also in the same ring.
Lexus says the UX's design is a "powerful reinterpretation" of the UX Concept car from 2016, showcasing a unique, stand-alone character among its peers. We can probably expect plenty of sharp angles, the 'spindle grille' at the front, and muscular and very defined wheel arches.
Details surrounding the powertrain are yet to be confirmed. Lexus could go a number of ways here. The most obvious would be to go for the new 1.2-litre turbo-petrol from the Toyota C-HR which shares the same platform. Toyota also has its still relatively new 2.0-litre turbo from '200t' (now called '300') badged models such as the NX 300, but this produces 175kW which might be too much for the small SUV.
The other main contender would be the 1.8-litre hybrid from the Toyota Prius and Lexus CT 200h. This seems the most likely of them all given Lexus already uses it in the CT 200h. Outputs might be revised for the SUV and potential all-wheel drive running gear.
In the teaser photo we get a glimpse at the rear end and its slim and sharp LED taillights. Thanks to some tweaking of the exposure levels of the image, we can see the bolstered wheel arches and perhaps more interestingly the 'UX 250h' badge. This badge confirms an existence of a hybrid option – it may even be the sole offering. According to the original name of the image file, this is the F Sport model.
All will be revealed at the Geneva show, if not slightly beforehand, starting March 6. Stay tuned. Check out the teaser video below, but only if you're bored as it doesn't show much more than the image.