This is the quickest-accelerating Ford production car available in Australia right now. Yes, the mighty Ford Focus RS has been an instant hit with Ford fans and hot hatch fans ever since it launched last year. What's it like to drive? That's what we're here for.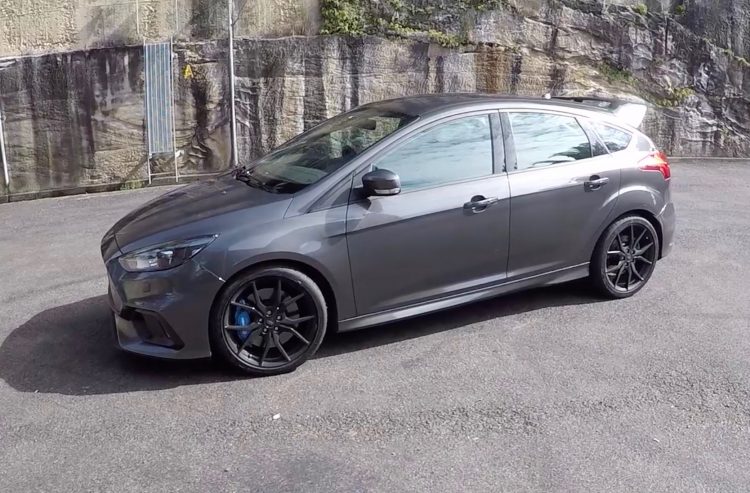 One of the best things going for the Focus RS in Australia, in our opinion, is its value proposition. Prices start at just $51,990, which makes it an incredible bargain. There aren't many cars on the market at the moment in this price range that can accelerate quite like the RS.
You have the beloved Volkswagen Golf R, which is priced from $52,990, but it comes with a measly 2.0-litre turbo producing 206kW against this Ford's 2.3-litre turbo developing a cracking 257kW and 440Nm. That's a serious amount of power for a four-cylinder, and for a small hatchback.
Out on the road you'll feel it. The torque is especially forceful, bringing you up to speed effortlessly. Power sent to all four wheels also means there's no letup in traction, so can can just nail the throttle and it takes off. Handling and braking are also kept in check thanks to some bespoke components developed by Ford's performance division, inspired by motorsport.
We won't spoil the full review and 0-100km/h video which is coming soon, but check out our first drive, first impressions video below for more of an idea on how it drives.