The BMW 5 Series has just surpassed the two million production milestone, making it the most successful "business model" in the world.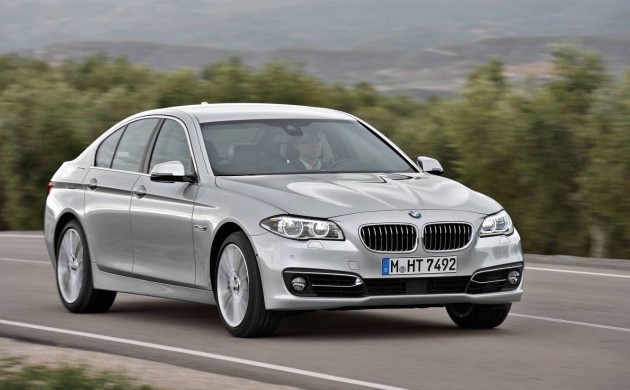 BMW launched the current, sixth-generation 5 Series back in 2010. And since then it has earned itself the title of being the best in the class in terms of "design, driving dynamics, and efficiency", according to BMW.
These claimed factors have obviously resonated well with consumers, as the current model is the most successful generation 5 Series ever since originally hitting the market in 1972. Since then, over 7.5 million examples of the nameplate have been sold.
BMW says the popularity is partly down to the wide range of engines that are presented to customers, spanning from fuel-efficient turbo-petrol and diesel four-cylinders, up to a stonking 4.4-litre twin-turbo V8 that belts out 423kW in the case of the M5 Competition.
Over the recent years the 5 Series has picked up a bunch of prestigious awards too, including winning a reader's poll for "Best Cars 2016" conducted by auto motor und sport, as well as picking up the "red dot award" and "iF Gold Award".
In Australia, sales aren't quite as successful in comparison to the market standards. During all of 2015 the local arm sold 1038 examples of the 5 Series, making it the second favourite behind the Mercedes E-Class (1428 sales). The year before, just 882 were sold, against 1570 E-Class units.
PerformanceDrive had the pleasure of testing the 520d M Sport in Germany in 2014, where we thought it performed brilliantly, including at high speeds on autobahns and on the notoriously unforgiving Nurburgring.