Skoda has released yet more teaser images of the new 2015 Skoda Fabia. It is turning out to be one of the biggest and longest-strung build-ups in the auto industry this year.
This time around we get a glimpse of the side mirror and some of the front guard and A-pillar, as well as the C-pillar shape and the integrated rear spoiler.
It you compile all of the teaser images together, now five of them, you pretty much have the complete car. Skoda has revealed the headlight design, grille, bonnet shape, and now these.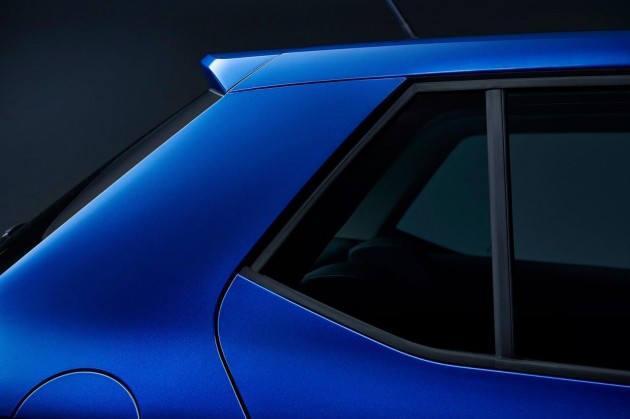 As previously reported, the 2015 Fabia will be based on the revised version of the Volkswagen Group PQ25 platform which it shares with the VW Polo. It has grown 90mm in width and dropped 30mm in height for a lower profile stance.
Power is set to come from a range of three-cylinder and four-cylinder engines, including a new 1.4-litre TDI turbo-diesel 'GreenLine' unit promising around 3.1L/100km in average fuel consumption.
A sporty RS variant won't be on the way for the new version as buyers are apparently not demanding such a model. It's a shame as the Fabia RS is a cracking little car. Though, it wears a very similar price tag as its more established VW Polo GTI brother.
So far this year in Australia Skoda has sold 272 Fabia models. This gives it just 0.5 per cent market share, just bettering the Nissan Almera (270). Compared with rivals such as the Mazda2 (7633) and VW Polo (3608), it doesn't stand a chance.
All will be revealed at the 2014 Paris Motor Show in October, however, we might get an early reveal online before then. We'll keep you updated.