Tesla has raised the bar once again with the next phase of the Model S and Model X, introducing the P100D package.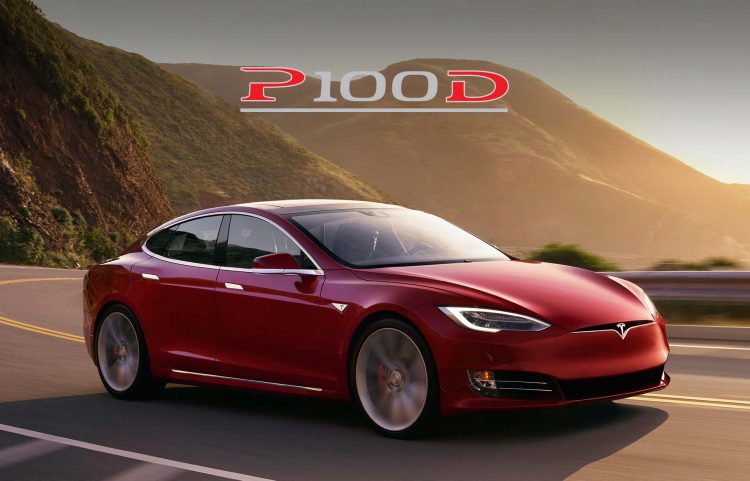 First thing is first, in Model S form the P100D becomes the quickest-ever production sedan across 0-100km/h. It's able to stop the clock in just 2.7 seconds with Ludicrous mode. Tesla says this also makes it the third-quickest production car in the world, overall.
How does it do this? With a new 100kWh battery system which not only provides more power than the P90D predecessor, it's also able to provide a longer range. Rated at 613km on the EU cycle, Tesla says it becomes the longest range EV production vehicle in the world.
The P100D setup can also be applied to the Model X SUV. In that, 0-100km/h comes up in just 3.1 seconds using the Ludicrous mode as well. Range is rated at 542km on the EU cycle.
Existing customers of the P90D who are yet to take delivery can upgrade to the 100kWh pack for $10,000. Or, for those who already have a P90D the upgrade can be done for $20,000. In this case the 90kWh battery is recycled.
Tesla says both the Model S and Model X are engineered to be the safest cars on the road, designed to obtain the highest ratings from NHTSA crash tests. This is despite a number of crashes being reported recently involving the Autopilot feature, including one in the US that ended the driver's life.
Prices for the new models are yet to be confirmed for Australia, however, Tesla admits they will be expensive. In a company blog, Tesla said:
"While the P100D Ludicrous is obviously an expensive vehicle, we want to emphasise that every sale helps pay for the smaller and much more affordable Tesla Model 3 that is in development. Without customers willing to buy the expensive Model S and X, we would be unable to fund the smaller, more affordable Model 3 development."