As suspected, Jaguar was indeed planning an electric SUV concept for the Los Angeles auto show. And here it is. It's called the I-PACE.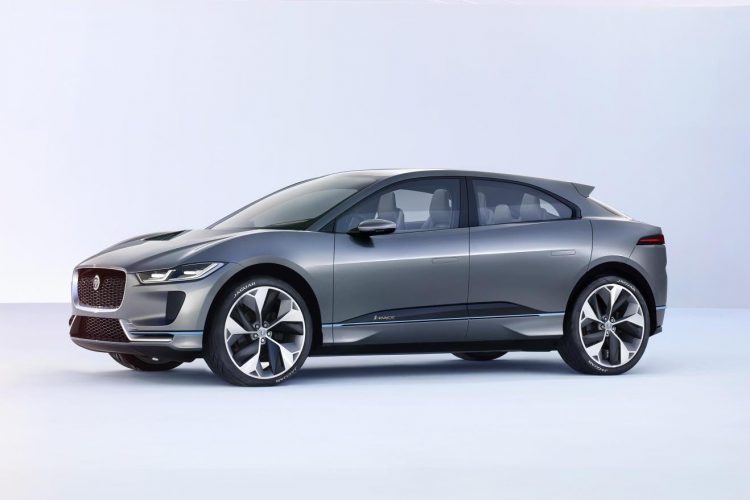 Firstly, Jaguar has confirmed a production I-PACE will hit the market in 2018, which is very exciting news as it will come in as the brand's first EV. It's also exciting when you hear about all of the cool highlights of the concept.
Power comes from two electric motors, one mounted at each axle, receiving current from a 90kWh lithium-ion battery pack. These combined to produce 294kW and an impressive 700Nm.
The company claims the system can propel the I-PACE from 0-97km/h (0-60mph) in around 4.0 seconds, with a maximum range of around 500km on the European NEDC test cycle.
Powertrain components and the battery pack were developed in-house by Jaguar Land Rover, which is a particularly interesting feat given that many other manufacturers use third-party electronics suppliers for these systems.
As for the design, it seems to follow in the footsteps of the F-PACE SUV while blending in more of a crossover theme, and Jaguar's current design language with plenty of sporty and aggressive tones. Jaguar Land Rover head designer Ian Callum said:
"The I-PACE Concept represents the next generation of electric vehicle design. It's a dramatic, future-facing cab-forward design with a beautiful interior – the product of authentic Jaguar DNA, electric technology and contemporary craftsmanship."
Inside, the I-PACE interior showcases two touch-screens, beautifully finished seats, an exquisite glove box, loads of premium materials, and a massive glass sunroof to put a spotlight on the atmosphere.
Those interested in grabbing one of the first I-PACE production cars are being encouraged to head over to the Jaguar.com website and click on the 'I want one' button.