It looks like the Mitsubishi Lancer could be about to face the guillotine as the company focuses on new SUVs and crossovers, a report has revealed.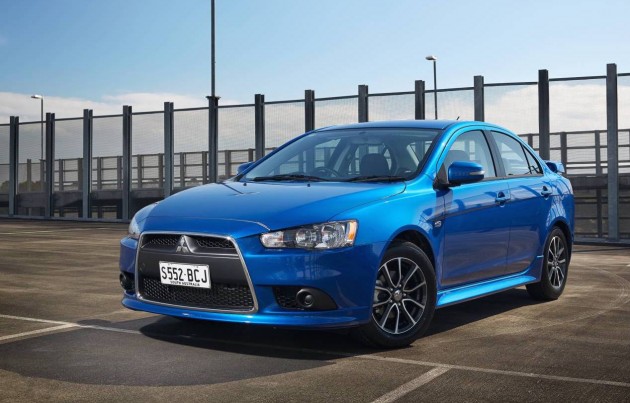 According to a recent Automotive News report, Mitsubishi is going to channel its resources into more compact models, including a new coupe-like crossover which will be positioned between the ASX and Outlander.
Speaking with the publication, Mitsubishi CEO Osamu Masuko said an all-new Outlander is on the way some time beyond 2017, while the next-gen ASX will arrive some time in 2019. Masuko said:
"We are strong in SUVs and four-wheel drives. And that is what we would like to focus on as core models in the US market. We have changed direction. We are going to allocate more resources to the areas where we are strong in the US."
This means there is no new Lancer on the horizon, despite the current model being around in essentially the same form since 2007. It seems there is no new fully electric compact to replace the i-MiEV either.
In Australia the Lancer is currently in seventh place in terms of sales so far this year in the competitive small car segment (through October), reporting 7496 sales. The year-to-date figure is down 6.0 per cent compared with the same period last year.
Sales might spike slightly for the remainder of the year for the Lancer thanks to the release of the Evolution X Final Edition, introduced earlier this month. Although, just 150 examples are being launched in Australia.