Hype for Tesla's most important new car ever, the Model 3, has reached frenzy, as we count down the hours to its unveiling by Elon Musk tomorrow.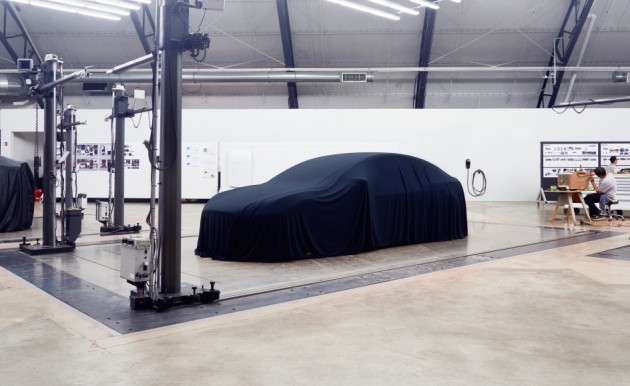 Reservations have already begun in Australia, with one Sydney resident, Andreas Stephens, camping Apple-style out the front of the St Leonards dealership just down the road from the PD office to put down a deposit.
The Model 3 is expected to start from US$35,000, or around AU$50,000, with a $1500 deposit required to secure one. The car is scheduled to enter production in late 2017, meaning Andreas will have quite a wait on his hands to upgrade from his current rig; a Toyota Corolla Seca.
Not quite as much of a jump as you think, as the Model 3 is aiming for the kind of ubiquity among EV's that the Corolla enjoys among petrol-powered cars. He told EFTM "I've got two years to build one," referring to the immense expected waiting time.
According to a recent electrek report, some variants will offer a 480km range with a 0-60mph (96.5km/h) time of under four seconds, but the base variant will probably have a more modest 320km range and longer sprint times.
The Model 3 will be unveiled at 8pm Pacific Time, and 2:30pm AEDT, via live stream in California. We'll bring you all the news as soon as possible.