Following the Volkswagen emissions scandal, other German carmakers are now being put under scrutiny, with the latest accusations being directed to BMW and the diesel engine used in the X3 SUV.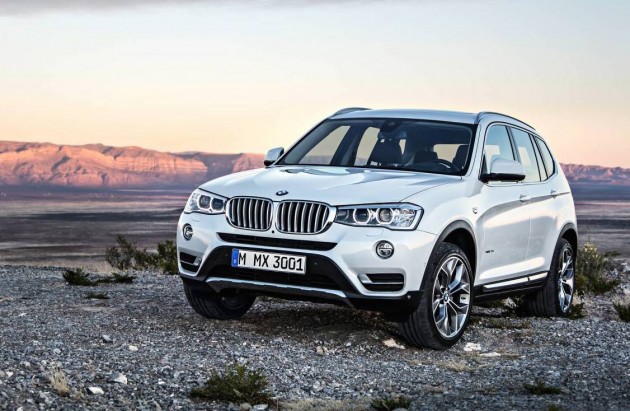 According to German publication Auto Bild, the 2.0-litre turbo-diesel found in the X3 might also feature special cheating software to help it pass strict emissions laws in certain regions.
With no real evidence though, the publication's suggestion has little ground at this stage. BMW has since rejected the claims, saying in a statement that it "does not manipulate or rig any emissions tests". The statement says,
"In other words, our exhaust treatment systems are active whether rolling on the test bench or driving on the road. Clear, binding specifications and processes are in place through all phases of development at the BMW Group in order to avoid wrongdoing."
The company goes on to say that the X5 and 13 other BMW models have been tested by the ICCT and have complied with legal requirements. It says it is not familiar with the test results mentioned by Auto Bild, however, it is willing to make its vehicles available for testing at any time.
This all comes on the back of Volkswagen admitting earlier this week that up to 11 million of its cars sold around the world featured a cheating device that produced an inaccurate emissions readout during testing. Since then, the company's CEO Martin Winterkorn has resigned, reportedly along with Audi's research and development boss Ulrich Hackenberg and Porsche's engine boss Wolfgang Hatz.
It's expected more engines might be cheating tests as well, and not just VW's 2.0-litre TDI unit. Stay tuned, this could become one of the biggest scandals in automotive history.