McLaren is developing new electric powertrains for future models, planning a P1 successor, and will not be making an SUV, according to its CEO, Mike Flewitt.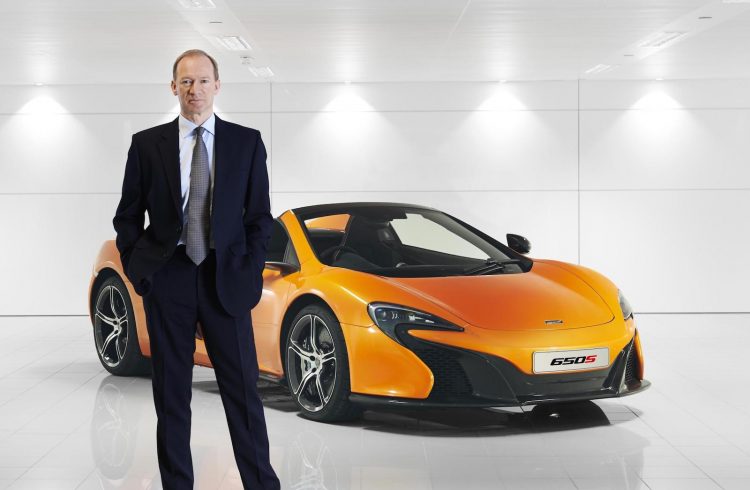 Speaking with Automative News, Mike Flewitt confirmed that McLaren will be bucking the trend of almost every manufacturer they compete against and will not be designing a McLaren SUV for production. Flewiit said:
"I'm not against SUVs. They are just not what McLaren does. When we decide to do a product there are three simples tests: It has to be right for the brand and right for the customer base, we've got to have the technology to do the best car in class and we've got to make money.

"An SUV starts to reduce the purity of the brand as a supercar driver's brand. Secondly, we don't have the technology. Can you imagine from a standing start if we needed to go out and do a better car than a Range Rover, or a Cayenne – the billions we'd have to invest? It doesn't tick any box."
McLaren is currently in the early stages of designing a high performance, all-electric model that is set to arrive by 2025 to meet more stringent environmental standards world wide, but particularly in China, as Flewitt explains:
"China is very aggressive about emission standards. The world is going in that direction. The only way we can meet emission standards at the performance we want is to be hybrid."

"As it stands at the moment, we don't think the battery technology will be ready until 2025 to give us what we want in terms of performance. A McLaren EV has got to be usable. We've set ourselves half an hour full-on track use. You need to be able to do that without recharge, and when you come in recharge it needs to recharge in 30 minutes."
The McLaren CEO stayed tight-lipped in regard to details of the P1 successor, but did confirm that it is indeed coming, and is intended to once again be a benchmark of race-performance in a road-legal car.
"The P1 successor has got to be significant again. I think it'll come from a combination of things – driving dynamics, software controls, powertrain technology. We are going to want a lightweight, high-performance, super aero-car that's going to do things only race cars could do in the past. And also be a great car to drive on-road."
Wrapping up the interview, Flewitt aired his reservations on the state of international trade with the United States – McLaren's biggest market.
"I am probably more worried today about the treat of tariffs into North America than I am about Brexit," he said. "My goal in life is completely free trade. What happens when you see tariff duties change is the market tends to stop while it understands what's happening, to digest what the new world is. I don't want that interruption in our business."
McLaren's chief did however concede that in the near future, McLaren may have to take a financial hit in that market, but is still looking to see how its competitors adapt to the fiscal changes.
"In the initial phase, we'll probably have to absorb some of the tariff-related price increase, so it harms our profitability. We've got to see what happens with competitors. We've got to see what happens with any negotiation that comes after it and then determine what the right course is. Inevitably, some of the price increase will flow through consumers eventually," Flewitt said.
McLaren's production numbers have skyrocketed in recent months. A few months ago we reported McLaren had just shipped its 15,000th car, after production commenced in 2011.
That number is particularly interesting considering McLaren hit the 10,000-unit mark just 18 months before that, after doubling its daily production output from 10 cars to 20 cars per day. The strong sales statistics are anchored in the success of McLaren's entry-level model: the 570S.
In Australia, McLaren sales are on a steady rise. During 2014, 26 McLarens were bought in the country, followed by 36 in 2015, and then 93 in 2016. Last year (2017) the local division reported 116 sales.