Kia has unveiled the Niro 'Hybrid Utility Vehicle' at the 2016 Chicago Auto Show. This is the company's all-new dedicated eco-car.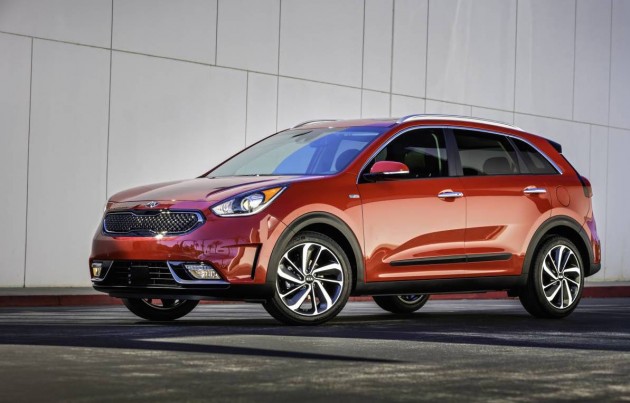 Underneath the Niro is a freshly-developed platform made up of 53 per cent Advanced High Strength Steel (AHSS). It has been specifically designed to accommodate petrol-electric powertrain components, while also supporting fun driving dynamics.
Speaking of which, the Niro is propelled by a 1.6-litre GDI petrol engine producing 76kW. It's connected to an electric motor system that adds 32kW, helping to provide a combined output of 109kW and 264Nm.
The electric motor, which is mounted to the transmission, is powered by a lightweight 1.56kWh lithium-ion polymer battery located under the rear seat. It feeds power to the electric motor through a new six-speed dual-clutch automatic transmission. Kia says the Niro is targeting an average consumption rate of 4.7L/100km.
As for the rest of the HUV, the Niro has been designed at the company's studios in Irvine, California, and in Namyang in Korea. It showcases the signature grille at the front, short overhangs, and a long roofline for a sporty look. It's also quite slippery, offering a coefficient of drag of 0.29. This is helped by a Smart Air Intake system which manages the intake of outside air.
Inside, Kia says it has worked hard to ensure the cabin is as peaceful and quiet as possible through insulation and careful body sealing. There's special embossed foam in the floor, and a dense insulation pad under the bonnet to keep engine noise concealed.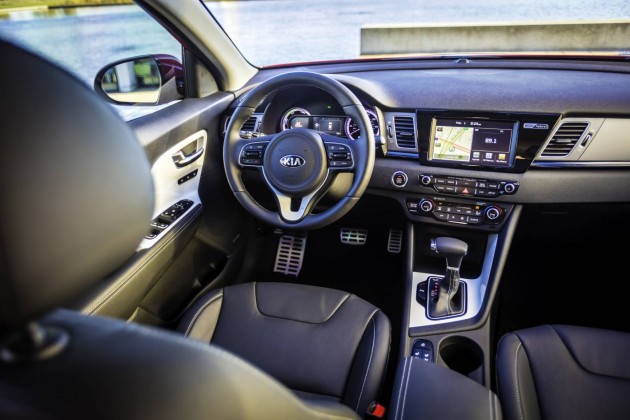 Passengers are treated to a modern yet convenient cabin layout, incorporating a 7.0-inch multimedia interface that offers Android Auto and Apple CarPlay services. There's also Pandora and Soundhound support, and Wi-Fi tethering capability, with 8GB of on-board storage.
The Kia Niro is set to go on sale in various markets around the world later this year. Local details are yet to be confirmed, but Kia Australia is said to be evaluating the model for local introduction.