Tesla is reportedly in talks with both Germany and the Netherlands that may well culminate with the opening of Tesla's first European Gigafactory.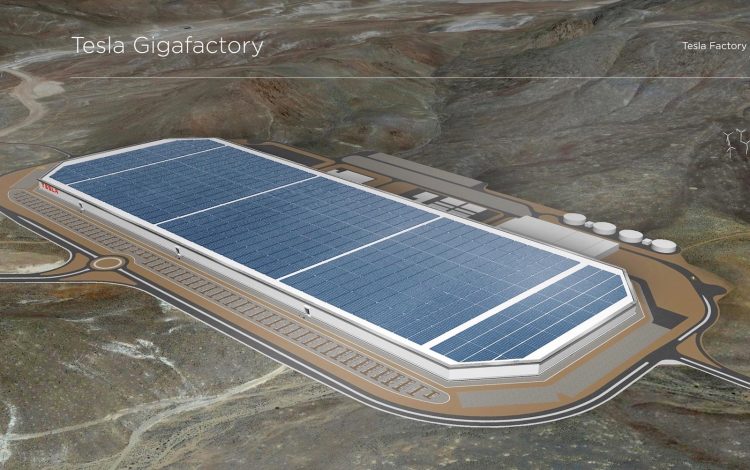 According to a report from the Wall Street Journal, government officials are involved in the talks, illustrating Tesla's desire to open a factory to produce both electric vehicles and battery cells in Europe.
A Dutch government official has said the option of a Gigafactory in the Netherlands was discussed, but refused to elaborate whether or not the option will be pursued.
"We've had contact with Tesla… But we do not talk about confidential negotiations with potential investors," spokesman for the Dutch economics minister, Michael Bakhuizen, said.
Tesla's European headquarters is located in the Netherlands. It's also home to a large-scale facility where new Tesla vehicles are shipped from California and tweaked for the European market.
Last month Tesla's CEO Elon Musk teased the idea that Tesla would soon require a factory located in Europe, stating that Germany was a "leading choice". Musk added that it also made sense to construct near Belgium and Luxembourg, in the vicinity of the German-French border, giving it a central location on the doorstep of numerous European markets.
"Perhaps on the German-French border makes sense, near the Benelux countries," Musk wrote on Twitter.
This news comes shortly after Tesla's announcement that it will be opening its first factory outside the USA, under a massive deal struck with the Shanghai government.
Ralph Schleimer, a state official in Rhineland Palatnate area of south-west Germany, has been lobbying Tesla for weeks now, hoping the surrounding area would benefit from large investments from the Californian tech giant.
"We have done everything possible to assure that Rhineland Palatinate is in the competition for the plant. They are looking at us to see if we fit their needs," he said.
Beyond Musk's tweet, there is no confirmation from Tesla as it is yet to release any public statement on the potential factory build.