In a move that could potentially change Australia's motoring landscape, the government has green-lit a parallel/grey import proposal for 2018, changing the Motor Vehicle Standards Act of 1989. This has drawn the ire of the Federal Chamber of Automotive Industries (FCAI), as well the head honchos of local luxury car outposts.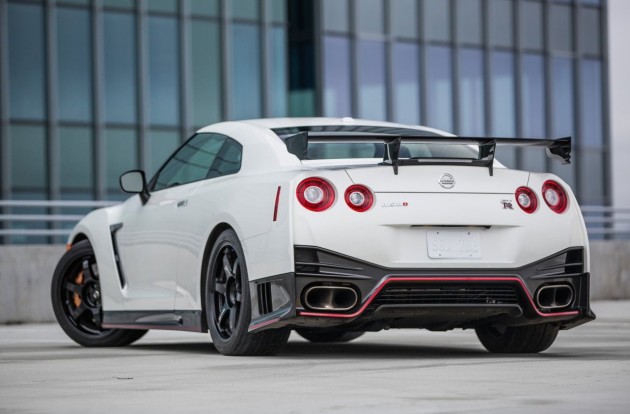 The announcement came today from major projects manager Paul Fletcher, expecting a take-up rate of 30,000 cars per annum. He said:
"It is true car dealers are not enthusiastic about this change, but we expect the quantity of imports to be modest. Most Australians will continue to purchase cars directly imported by manufacturers and sold through their existing dealership network."
The changes will now allow individuals to import one car every two years from either Japan or the United Kingdom, as they both have modern safety standards and right-hand drive. Other countries might also be added later down the track. The vehicles must be under 12 months old and have driven less than 500km.
In addition, classic cars of 25 years and over will no longer incur a $12,000 import duty. The FCAI has labelled it a dud to consumers, with chief executive Tony Weber saying:
"The FCAI has repeatedly called on the Government to carefully consider the facts before making a policy decision that will mislead everyday consumers. Not only is the Government taking a 'buyer beware' sentiment that would see many Australians caught in high-risk situations with their vehicles being outside established service networks; the Government is misleading consumers by telling them a used vehicle with 500kms or one that is twelve-months old, is new."
The move could ruin customer satisfaction and increase the risk of breakdowns, as well as see potential recalls slip through the system. Weber said:
"Brands selling in this country make substantial investments in Australia by way of dealerships, workshops, technology and training to support and service their products. This means consumers can be certain their vehicles can be serviced and repaired appropriately, and that recalls are captured so consumers are informed if something needs to be fixed. This system is also underpinned by Australian Consumer Law."
Much of the issue surrounds the fact the vehicles in question will feature a calibration specific to the climate and conditions of either Japan or UK, without as much emphasis on ADR approval. Warranty is also a concern, where a parallel import won't have the warranty of a dealership-bought car.
The FCAI attacks the government's justification of giving consumers more affordable choices, saying the Luxury Car Tax should be revised instead. Weber said:
"If the Government is so concerned about car affordability, it should look at the taxes and other government charges that make up around 20 per cent of the price of new cars in Australia. Fixing those tax arrangements, including the poorly-designed Luxury Car Tax, is a better and more targeted way of addressing car affordability than a change that will only ultimately hurt consumers."
While not yet confirmed, LCT could apply to parallel/grey imports. If it isn't made applicable, it could reduce the price of many cars by a substantial margin, up to $45,000 in the case of a base Porsche 911. This would give a major incentive for not visiting a dealership. Given the base price of a lot of prestige cars is much lower in the UK, some may still slip under the tax bracket. Needless to say, a lot of revision is expected before it passes.
The CEO of Mercedes-Benz Australia Pacific, Horst von Sanden, spoke about the changes in a statement. He said the matters it is concerned about go to the heart of consumer protection and the integrity of the new vehicle market in Australia:
"Despite two years of consultation with the industry, the announcement was not accompanied by a Regulatory Impact Statement or any specific detail as to how these planned changes would be implemented. This is not just disappointing, but seems to indicate that the Government actually has no plan for how they will implement the changes."
New Zealand has had a similar scheme for years, where several Japanese imports occupy its market. What do you think about the matter? Would you like to import your own vehicle?
Stay tuned, we're putting together our top 10 list of cars we'd like to import.