It might look like a cartoon caricature mocking the McLaren P1, however, this image was apparently done by McLaren's company's design chief Frank Stephenson. It portrays a new entry-level model codenamed the P13.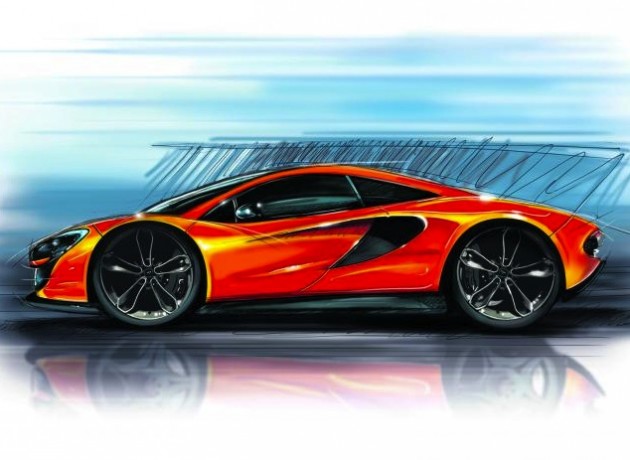 The all-new model is part of the company's plans to expand its showroom range in the future and cater for more market segments. It will be the smallest and most accessible model in the company's showroom, to be taken as like a miniature P1, of sorts.
McLaren will use its 3.8-litre twin-turbo V8 once again, an engine which is also found in the two other models in company's showroom (12C and P1). In the P13 it will be detuned somewhat to suit, producing around 331kW.
Helping to maximise performance will be a lightweight carbon fibre platform just like its bigger brothers use. Overall weight is expected to be around the 1300-1400kg mark, making it the perfect rival for vehicles like the Porsche 911.
According to reports the P13 will go into production in 2015 after an initial unveiling some time later next year. It will be the company's least expensive model sitting beneath the current 12C which kicks off at $398,000 in Australia.