A racy Subaru WRX STI will debut at the Tokyo motor show next month, called the STI S208. It features a unique colour scheme and motorsport-inspired aero kit, and plenty of other go-fast bits.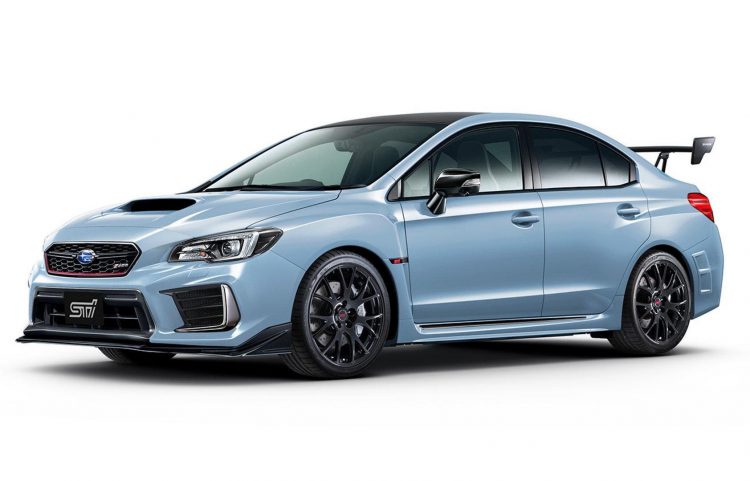 Featuring a unique baby blue exterior colour, the S208 is kinda cool in an aggressive yet approachable way. The blue paint is contrasted with a number of black or darkened highlights, including a lightweight carbon fibre roof.
At the front you can see an extended splitter section, in black, with a deeper front air dam in the middle supported by some chunky side inlets. From here the side skirts look pretty much standard, and around the back is a large wing mounted on separate struts, with a diffuser underneath engulfing quad-outlet exhausts.
Specifications haven't been revealed, but Subaru said in a recent press release: "Modifications from the S207 launched in 2015 include improved engine output and acceleration performance." In the Japanese domestic market the STI already comes with a more powerful engine compared with the 221kW 2.5-litre turbo boxer four that we get.
Instead, the JDM version uses a newer 2.0-litre turbo producing 240kW and 431Nm. With more power, and potentially less weight thanks to the carbon roof, the S208 is expected to be a lot quicker than the regular STI. Subaru also says the special edition has a lower centre of gravity, which should help with handling.
The company is planning to make just 450 examples of the S208. These will be sold off in a lottery-style system for fairness. All of the details will be revealed at the big show, starting October 25.