Good news Toyota sports car fans, a new Toyota Supra is definitely on the way. Toyota president Akio Toyoda has recently given instructions to make it "as soon as possible".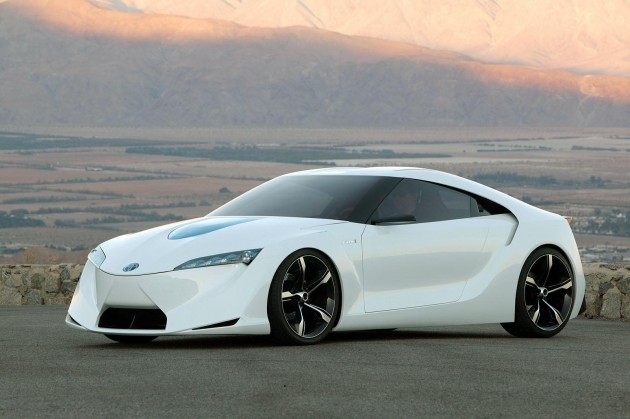 (Toyota FT-HS Concept shown)
In an interview with Asia One, Toyota 86 head engineer Tetsuya Tada spoke out on how his boss (Akio Toyoda) gave him strict instructions to build two more sports cars.
One of the cars will sit underneath the 86, in terms of price and size, while the other will be the grand daddy, the all-new Supra. Tada said,
"The president [Akio Toyoda] has asked me to make a successor to the Supra as soon as possible."
Specific details on the new model are yet to be sorted. Even the layout of the car is a little bit up in the air at the moment, including whether or not it will remain a front-engine rear-drive coupe. Tada said that since technology is always changing, the company has to find the best layout.
One thing is likely though, the new Supra is expected to be a sheer power and speed machine, just like the old models. Tada pointed out that "the 86 was not conceived for pure speed but for driving pleasure".
The new model is expected to be powered by a hybrid, allowing it to fall within Toyota's current philosophy, possibly pairing a powerful V6 petrol with electric motor assistance. All-wheel drive may also be an avenue for Toyota to go down to give itself solid competition against the Nissan GT-R.
As for timing, it is understood the Supra will come before the new entry-level sports car. The new entry level model is rumoured to be a new MR-2 of sorts. Tada said,
"The 86 needed five years to develop, so at least five years is required for the others. A normal passenger car about two to three years. But sports cars need special parts, so it's five years."