A niche vehicle maker based in the US called Carbon Motors has released a teaser image of a 'secret project' vehicle it plans to unveil on December 17. Very little is known about the car at this stage.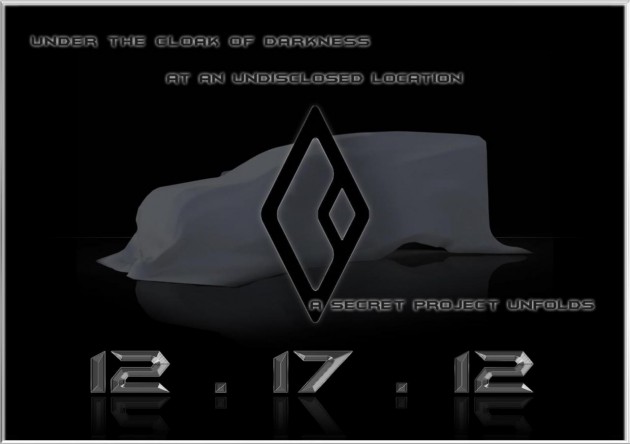 Judging by the teaser image, the car will be a wagon of some sort, possibly a sporty shooting brake. Another option is of course an SUV, particularly taking into account that high rear end.
In 2010, Carbon Motors signed a deal to order 240,000 BMW six-cylinder engines for a separate model it had come up with called the E7. The E7 was set to be the world's first purpose-built police vehicle, kitted out with various high-tech features.
In the E7, the BMW engine produces around 190kW and 540Nm, allowing it to cover 0-100km/h in around 6.5 seconds. Whether this secret new model will also borrow BMW power is not yet known.