Subaru in Japan has introduced the new Subaru BRZ RA Racing variant which comes set up ready for the track. The new version is made for the Japanese Domestic Market only.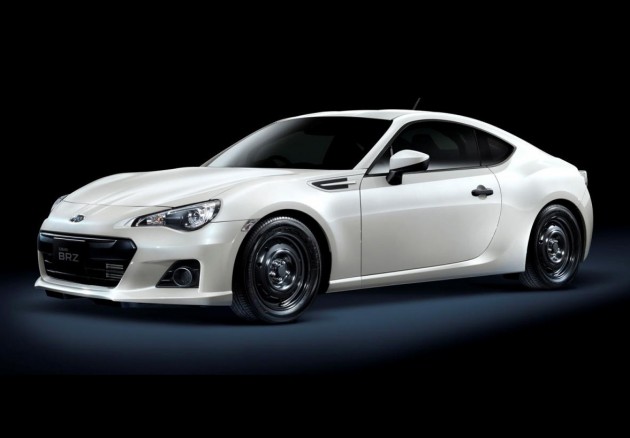 Even though it's not headed for Australia any time soon, you may be able to import one of these track-ready drift machines later down the track. It comes with a host of revisions which better prepare it for repeated hard driving.
Mechanical changes over the normal BRZ include the introduction of front and rear ventilated disc brakes, additional brake ducts for the front and rear, an engine oil cooler, a Torsen limited-slip differential, tow hooks front and rear, and a set of simple steel wheels that are ready to be swapped for your own racing types.
Inside, the rear seats are ripped out to save weight, the climate control air-conditioning unit is swapped for a less complex manual unit to save more weight, while a set of four-point harnesses replace the normal lap-sash seat belts. To further improve safety a six-point roll cage is also installed.
Subaru hasn't mentioned if the engine is touched, so it is assumed it is in standard specification. This means you get a 2.0-litre naturally aspirated four-cylinder boxer engine producing 147kW and 205Nm.
The BRZ RA Racing is now available from dealerships in Japan, with prices starting at 2,731,429 yen (approximately AU$28,952).