Techrules, a Chinese startup company has shown a picture of the car that will reach production in limited numbers.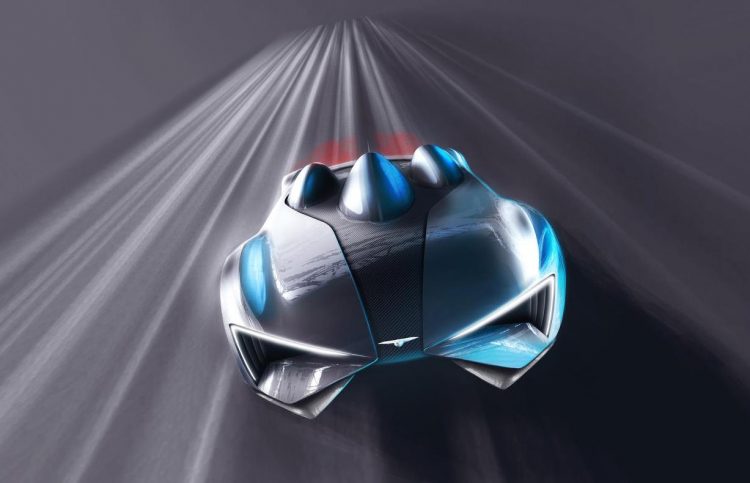 Looking even more daring and fantastical than the GT96 concept shown at last year's Geneva Motor Show, the production version is styled by Fabrizio and Giorgetto Giugiaro of Italdesign.
The big news comes with the powertrain, which is a plug-in hybrid setup with six electric motors (two at the front and four at the rear) for a total output of 768kW. The real innovation of this setup is an on-board micro turbine. It is not fuel-agnostic, however, with a preferred diet of aviation-grade kerosene. This combination is said to be good for a ridiculous 2000km of range.
Nevertheless, it's claimed it will reach 96km/h (60mph) in 2.5 seconds, and not be suitable for road driving at first. A roadworthy version will come later.
What is unclear is whether this will pave the way for micro turbine technology to make the transition to mainstream production cars, but you never know.
The vehicle will be manufactured by L.M Gianetti of Turin, Italy, and will make its public debut at the Geneva Motor Show on March 7.