The Rolls-Royce marque is not exactly synonymous with the aftermarket performance, but thankfully, we're here to tell you one company hasn't shied away from tackling the iconic luxury brand.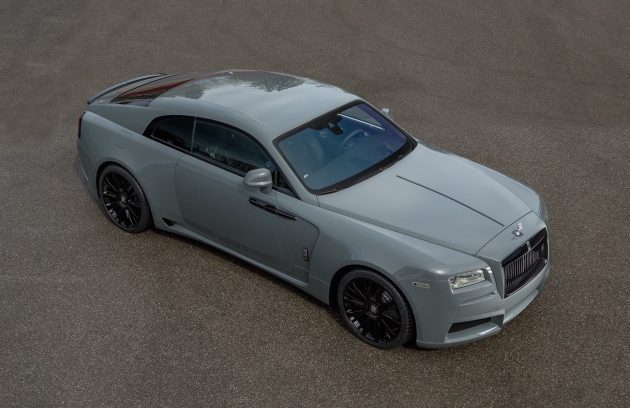 Novitec, who, as you may or may not know is a big fan of making Ferraris even more insane, has created a subsidiary brand called Spofec.
Big deal, we hear you say. Well, Spofec's specialty is taking stock Rolls-Royce cars and transforming them into one-of-a-kind creations for the rich and famous.
While the striking looks may turn some purists off, it's hard to deny Spofec has created one of the more striking Wraiths to hit the road.
There's cosmetic changes all around the body, with custom bumpers, side skirts, air intakes, a rear diffuser, front and rear wings, and in favour of breaking tradition, a rear spoiler. The windows are tinted for privacy (for the celebrity or gangster riding inside), and a new black Parthenon grille and black wheels are designed to make you look as inconspicuous as possible.
The upgrades aren't just for looks, there's also a 63kW/180Nm powertrain upgrade, bringing output to 533kW and 980Nm, which translates to a 0-100km/h time of 4.2 seconds. Not bad considering the Wraith weighs as much as a developed country.