It's not every day we hear about tuning programs specifically developed for Rolls-Royce vehicles. Renowned aftermarket tuners from Novitec Group have released just the thing for the Rolls-Royce Ghost.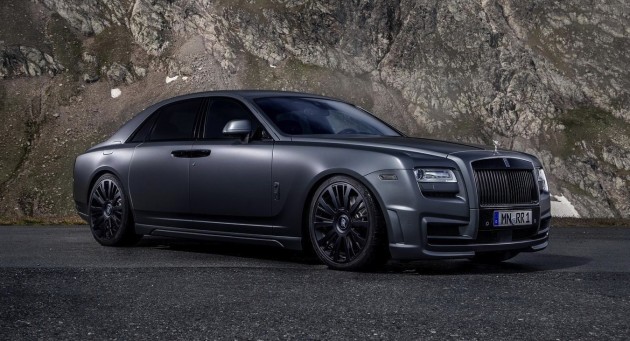 The package isn't simply a set of aftermarket wheels either. Novitec has developed a full program called the Spofec. It consists of an aerodynamic enhancement kit with new front and rear bumper bars that help reduce negative lift at speed.
There's also a neat lip spoiler on the boot for a subtle look, with a set of 22-inch wheels finishing it off. Behind the wheels are a set of carbon ceramic brakes to ensure it stops on a dime, every time, while sports lowered suspension gives it a more prominent stance.
Under the bonnet the BMW-derived 6.6-litre twin-turbo V12 engine is tweaked via an N-Tronic computer which can take power output from the standard 420kW rating, to a more serious 504kW and 958N output. If that's not enough, an optional V-Spec kit lifts the figures to 521kW and 978Nm.
Out on the tarmac the boosted engine propels the big luxury barge from 0-100km/h in just 4.4 seconds, with an electronically limited top speed of 250km/h.
The firm hasn't mentioned anything about interior modifications, however, the standard Ghost is certainly not in need of any sort of enhancement. It's mostly hand-built with exquisite wood veneers, luscious leathers, and a minimalist approach for instrumentation and on-board media controls.
In Australia the Rolls-Royce Ghost is priced from $609,000. It is one of the most expensive cars currently on the market. You can only imagine the sort of price such a performance package would demand.