Renowned Porsche tuner speedART has revealed its latest project which will go on sale in a couple of months; the speedART SP81-R. Based on the Porsche Boxster S, the SP81-R features obvious styling revisions, and some tweaks to the engine, interior, and handling.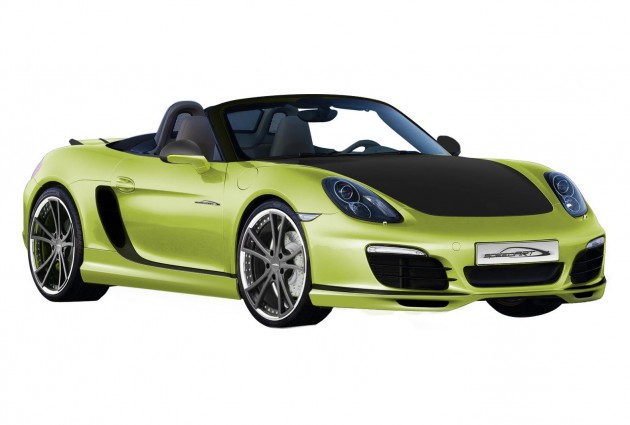 The speedART SP81-R showcases the company's expertise in all areas. Starting with the engine, the SP81-R features a slightly tweaked engine computer and a full titanium exhaust system for improved flow. Power is boosted by 15kW over the normal Boxster S, leaving 243kW and 380Nm.
On the outside, the SP81-R is made up of very flamboyant body styling, with aggressive new front and rear spoilers, and matching side skirts. At the back there's also an chunky rear diffuser to extract air out from underneath the car at high speeds.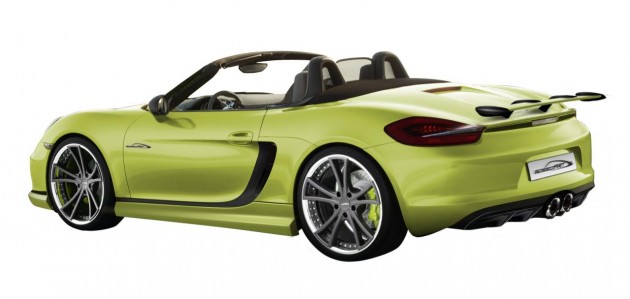 To complete the exterior theme, special LSC lightweight forged alloy wheels are fitted. These can be had in either 20-inch size, or 21 inches if you really want to stand out. The wheels sit perfectly in the guards thanks to a sports lowered suspension setup, while airlift is also optional for raising the body over speed bumps and so on.
speedART also offers various interior themes, with full leather or Alcantara upholstery. Prices will be announced at the car's debut later this season.