You better grab some snacks, a drink, and a comfy chair. The new Ken Block Gymkhana SIX video has been released, and what a tyre-destroying extravaganza it is this time around.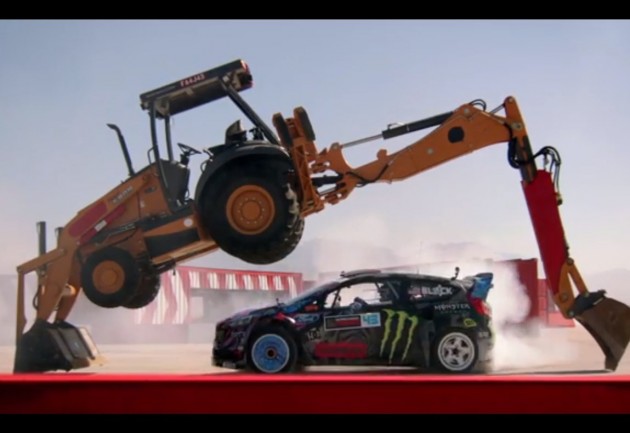 The new video has been put together in part by Need For Speed, the game franchise. As you can begin to imagine, there are many 'gaming'-like elements in number SIX, including jumps, even more hair-raising stunts, and interactions with some local law enforcement authorities (including a Lamborghini Aventador mind you). As Need For Speed describes,
"Need For Speed's Racing Advisor Ken Block built the ultimate Gymkhana GRID course — a real-life playground to showcase the sheer speed, fun and exhilarating action of driving. This means all-new obstacles that help raise the difficulty for Block to master in his Ford Fiesta ST RX43 2013 racecar, including maneuvering around a moving wrecking ball and sliding through narrow opening cut into the sides of shipping containers."
Click play below and enjoy. And feel free to tell us what you think – the best Gymkhana yet?