Speaking with a German magazine, Porsche CEO Mattias Muller has expressed plans for the Porsche 550 'baby Boxster' could be put on hold as the company reassesses the viability of the entry-level model.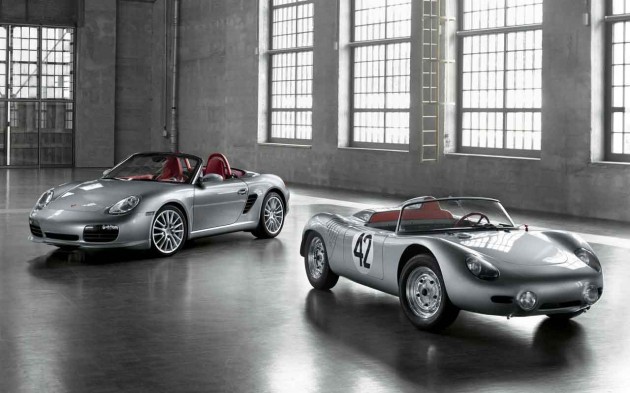 Porsche is worried that introducing a model below the Boxster could impair the brand's image. Muller said in a recent Wirtschaftswoche report, "possibly we need to wait until the next generation of customers before the idea of a small roadster will work for Porsche".
The company does have plans to expand its lineup, including bringing out new models to cater for the younger markets. Around this time last year Porsche confirmed it was weighing up the idea of a baby Boxster to join the lineup as a spiritual successor to the Porsche 550.
At the time, it was also speculated Porsche was thinking about a junior Cayenne 'Cajun' and a junior Panamera 'Pajun' to help bolster its entry-level segments. It's understood that introducing such vehicles would help Porsche achieve 200,000 annual sales by 2018, up from the 2011 figure of 118,867.
The Porsche Cajun small SUV will go ahead, however, and will launch in 2013. Muller said to the German publication that the entry-level SUV is expected to contribute 50,000 sales per year.
At the other end of the spectrum, Porsche is still considering a model to slot between the top-spec 911 GT2 and the upcoming Porsche 918 Spyder. The new model would be sandwiched between the two in terms of price and specification. An introduction date is yet to be finalised.