It might seem like station wagons are being replaced by the SUV, but there is still some demand for the wagon. Even in the field of electric vehicles, as one custom Tesla Model S wagon demonstrates.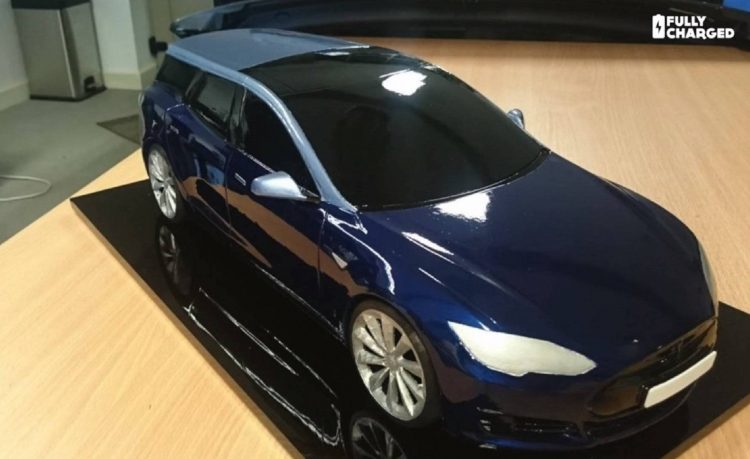 Yep, someone wants a Tesla Model S wagon so bad they are commissioning the build of a special one-off example. According to an Electrek report, the buyer is from the UK and is having their car converted to wagon by a bunch of former Jaguar, McLaren and Lotus engineers.
So far the progress extends to a scale model version, as revealed in a Fully Charged video (below), which features a longer roof than the regular Model S sedan, along with a custom rear end and cargo area. It's understood the extended roof is being made from composites and could help reduce the Model S's overall weight, even from the sedan.
We're not sure if the UK market is presented with the seven-seat option for the Model S like in America, but if it does this wagon version should provide a lot more room for the kiddies in the back, with more room for cargo.
According to reports the team that is converting the car is considering offering a special run of around 25 conversion packages for existing Model S owners. But the first project isn't complete yet so we're all eager to see how it pans out.
What do you think? Should Tesla offer a wagon of the Model S from the factory to go up against the likes of the Audi A6 wagon and Mercedes E-Class Estate? Or does the Model X already provide for that market?