SONO Motors, a German start-up company, is hoping to revolutionise the EV industry, aiming to release an all-electric car covered with solar panels and a range of 250km within the next two years.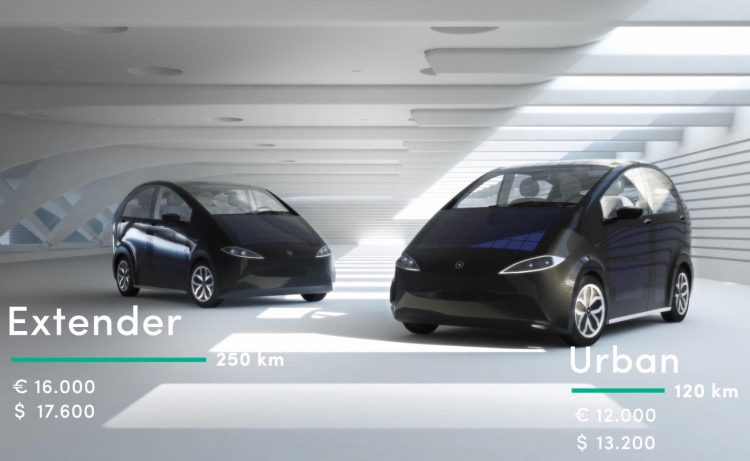 The company, headed by three young residents from the German city of Munich, has already crowd-funded $375,000 and says the next step is to create several production-related prototypes. SONO says that donors to the crowd-funding page will be offered a test drive of the Scion some time in 2017.
The Sion is set to be offered in two variants. The Urban, priced from around $17,000, offers 14.4kWh from a 50kW single-speed electric motor, giving it a claimed top speed of 140km/h. The $23,000 Extender variant adds a larger 30kWh battery pack, both of which can be charged to 80 per cent in just thirty minutes.
Both variants are covered with 7.5-square meters of photovoltaic solar panels, protected by a shatter-proof polycarbonate. SONO claims these solar cells can add an additional 30km to the range, saying the solution is perfect considering "the average number of kilometres a car travels a day is only 22km".
Inside the cabin there's a special type of moss that acts as a natural air filter, nicknamed the breSono system. The lichen moss is integrated into the dashboard and maintains a humidity level and removes fine dust particles from the cabin.
SONO is also hoping to revolutionise the way we see repairs and maintenance with its reSono system. ReSono is an online portal for ordering parts and watching tutorial videos on how to fix a problem. SONO says that buyers aren't expected to repair their vehicle themselves though; considering the reSono system will be open-access, "independent repair shops all over the world [can] repair the Sion. This results in a well-developed service network from the very beginning," according to SONO.
In terms of a timeline, SONO said on its crowd-funding page that "in early 2017, you can take a test drive in order to be convinced of the Sion… Delivery is aimed at 2018". Take a look at the preview video below for more details. It all seems like a very promising and innovation transport solution.