More details about Holden's long overdue Captiva replacement, the Equinox, have emerged, with a new 188kW engine confirmed that might give it a distinct advantage in the segment.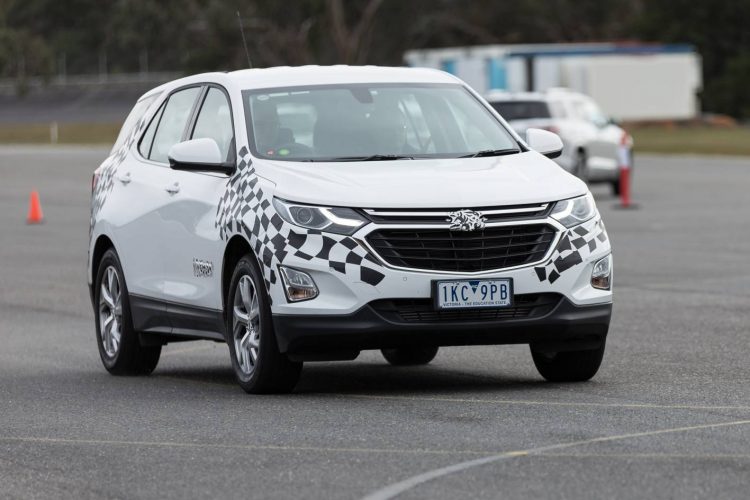 The 2.0-litre, 188kW/353Nm turbo unit will also be seen in the 2018 Commodore and will make the Equinox the second-most powerful offering in its class. The Subaru Forester XT and Ford Escape 2.0 offer similar ouputs from their four-cylinder engines. Only the Jeep Cherokee V6 exceeds that offering with 200kW.
The range will open with a 1.5-litre turbo, delivering 127kW and 275Nm, combined with either a six-speed manual or automatic and the option of either front- or all-wheel drive. Fans of oil-burners can benefit from a 100kW/320Nm 1.6-litre turbo-diesel option.
The five-seat Equinox will be joined by the larger, seven-seat Acadia, which effectively replaces the Captiva 7. Holden's director of communications Sean Poppit said:
"Where once SUVs were seen as just the typical 'soccer mum' car, or for outback off-road adventures only, that's no longer the case. Aussies love their SUVs and Holden is primed to launch two all-new SUVs into the market by 2018 in the Equinox and Acadia.Equinox and Acadia are game-changers for Holden and the segment. Not only do they boast high-tech features like wireless phone charging, heated and cooled seats and the ability to park themselves, they're also great to drive and look the goods, too."
Equinox will be available from Holden dealerships from December while the Acadia will launch in 2018. Both cars will be sourced from the USA. More details and pricing as they come to hand.