For the second year in a row Porsche has come out on top of J.D. Power's acclaimed Initial Quality Study in the US. The study was compiled with the feedback of 86,000 new vehicle buyers after 90 days of ownership.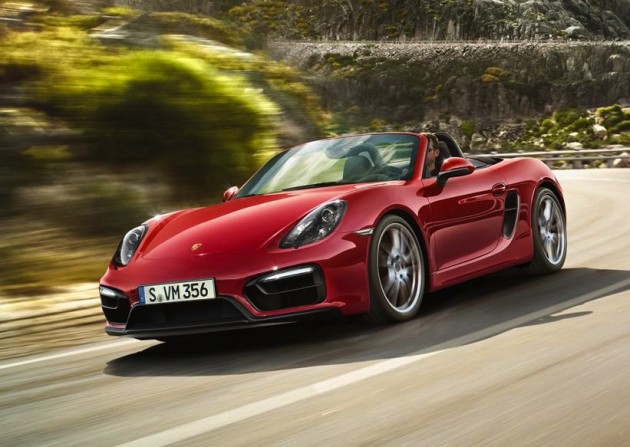 Studies like these are great as they show how cars shape up in the real world, under real world conditions. This year's survey took place from February to May, with data collected based on a problems experienced per 100 vehicles basis (PP100).
Although Porsche remains on top from the 2013 Initial Quality study, the German brand only shifted its score by 6 PP100. This year there were 74 recorded problems per 100 vehicles, compared with 80 from last year. And as some consequence, Jaguar, in second place, was able to creep up very closely.
Jaguar vehicles reported the second least PP100 score, jumping from 104 last year to 87 this year. The British brand was in ninth in 2013. Lexus was close behind with 92 PP100, down from 94 in 2013. This is the second year in third for Lexus.
Hyundai made an impressive jump from last year's 106 score to 94 this year, putting the Korean brand into fourth place from 10th in 2013. The Hyundai Accent, Elantra, and Genesis received top rank in their respective categories.
Remarkably, Hyundai is in front of commonly perceived reliability king, Toyota. Toyota vehicles reported 105 PP100, more than last year's 102 PP100. Kia kept the same 106 PP100 score from 2013, but leaped from 11th place to seventh in 2014.
Somewhat unsurprisingly, Fiat models recorded the most problems per 100 vehicles, with a significant score of 206. Fiat was second-last in 2013 with a score of 154. The new score is quite a spread from the second-worst this year, Jeep. Jeep models recorded 146 PP100. The industry average this year was 116.
So, what were the most reliable Porsche models to be recorded? Well, the Porsche 911 was top ranked in the mid-size premium sporty car segment. The Porsche Boxster was best in the compact sporty car segment, with runner-up Porsche Cayman. And the Porsche Panamera was top ranked in the large premium car category. The Porsche Cayenne only managed second place in the mid-size premium SUV segment.
See below for the full 2014 J.D. Power Initial Quality Study results:
Problems per 100 vehicles
Porsche
74
Jaguar
87
Lexus
92
Hyundai
94
Toyota
105
Chevrolet
106
Kia
106
BMW
108
Honda
108
Lincoln
109
Audi
111
Chrysler
111
Cadillac
115
Mercedes-Benz
115
Volvo
115
Ford
116
GMC
116
Ram
116
Industry Average
116
Buick
120
Nissan
120
Dodge
124
Land Rover
127
Infiniti
128
Volkswagen
128
Acura
131
Mini
133
Subaru
138
Mazda
139
Scion
140
Mitsubishi
145
Jeep
146
Fiat
206