Skoda has pulled the wraps off the production version of the Skoda MissionL concept car, called the 2013 Skoda Rapid. The handsome sedan is the first Skoda to show off the brand's new design language.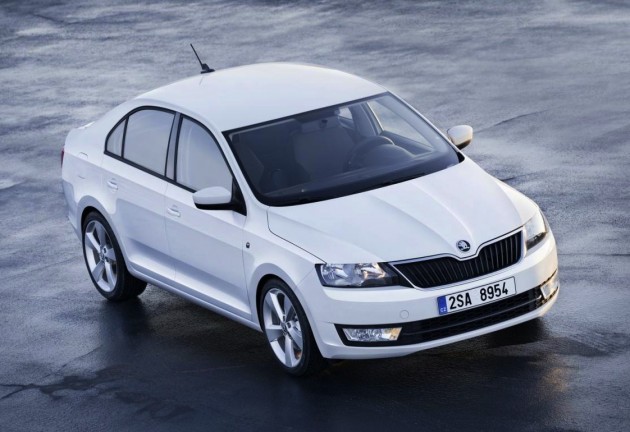 Set to go on sale in various markets around the world, the new sedan does give us some indication on what to expect from the brand in the future, in terms of design and styling.
The current Skoda showroom range does look a little strange from some angles, especially in comparison to the conservative Volkswagen underpinnings. The Rapid features much cleaner lines and solid contours, while some heritage is carried across particularly with the vertical-finned front grille.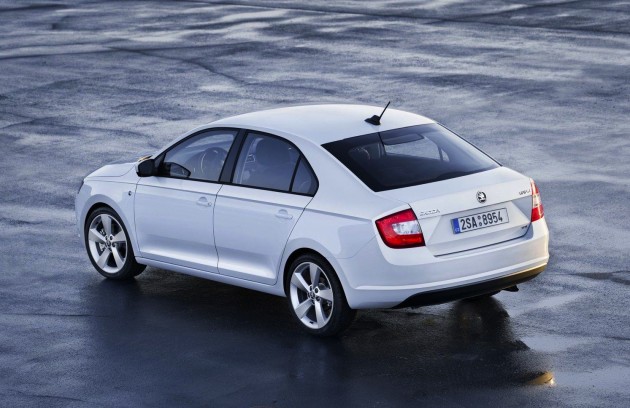 The Rapid is being positioned in between the entry-level Fabia and the Octavia mid-sizer, with compact sedan proportions. According to Skoda, this 'A-segment' market makes up 36 per cent of the overall market. Apparently 42 per cent of the segment is then made up of sedans.
The Skoda Rapid measures 4480mm in length and 1700mm in width, making it slightly smaller than the current Honda Civic sedan, for example. It is promising to offer a roomy five-seat layout though, perfect for families. Skoda CEO Winfried Vahland recently said,
"This is a model which sets benchmarks in the compact saloon segment: The Skoda Rapid is a roomy, elegant and at the same time an affordable car for the whole family, impressing with clever solutions, cutting-edge technology and high economy.

"In short, it is a car permitting mobility in a comfortable, reasonably priced and environmentally friendly package. The right car at the right time."
In terms of the engine lineup, specifications are yet to be revealed. It will come in five different petrol and two diesel forms though. All are expected to present excellent fuel economy and decent performance.
The 2013 Skoda Rapid will make an official debut at the 2012 Paris Motor Show in September, with European sales taking place shortly after. It will also go on sale in Australia in 2013.