Shelby American is planning to make 50 special edition Daytona Cobra coupe models to pay tribute to the company's 50th anniversary of the 1965 FIA World Sportscar Championship victory.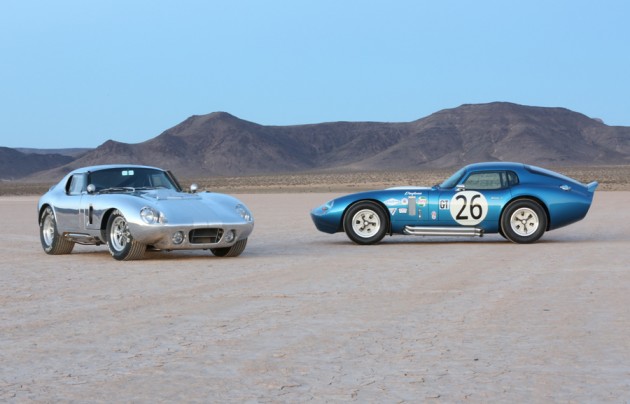 Ferrari dominated sportscar racing back in the day and Shelby was determined to come up with a vehicle that could beat the Italian marque. And so it came up with the Daytona Cobra coupe.
It was originally designed by Peter Brock (not the Australian), who focused on improving the Cobra's aerodynamics. Although going from an open-top roadster layout to a coupe apparently caused some friction between Brock and founder Carroll Shelby, the car went on to be a complete success.
A limited run of just 50 examples are being built to very similar specification as the original race car. The new version has a slightly different wheelbase which is about 100mm longer, but the rest of the car will be mostly identical. Joe Conway, Co-CEO of Carroll Shelby International and CEO of Shelby American, said,
"The tenacious Shelby American team fielded six sleek Cobra Coupes against the Ferrari juggernaut, winning the FIA Sports Car Championship on July 4, 1965. That is still the only time that an American team has captured the crown. To celebrate that achievement, we're launching a limited series of anniversary cars that bring the legendary Shelby Cobra Daytona Coupe back to life."
Buyers are able to select between a traditional painted body or a unique polished aluminium body. And despite starting at US$179,995 and $349,995, respectively, the cars are sold without an engine. Shelby is offering a 289 cubic-inch engine that can be had with matching serial numbers if the customer desires.
Considering the originals, of which only six were made, are worth upwards of $10 million, these seem like a bargain.