There's a new Citroen SUV on the horizon, called the DS 7 Crossback. The French company is planning to unveil the new model at the Geneva show but has just released some initial images and specs online.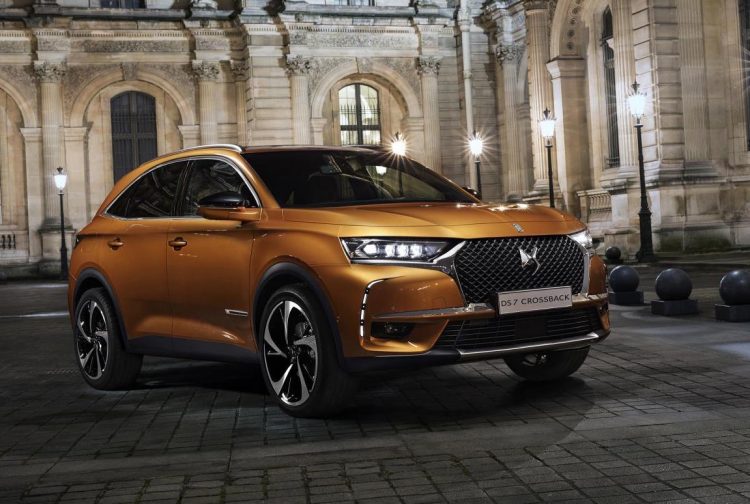 It's the first SUV by the Citroen DS brand, claiming to provide new levels of driving comfort and performance. It also represents the first step for the company toward autonomous driving, featuring a range of clever driving tech such as DS Park Pilot, DS Connected Pilot, and DS Night Vision.
Firstly, the design showcases plenty of modern French flair with a diamond-effect front grille giving it an instant prestigious look, along with DS Wings and sophisticated LED headlights presenting something very distinct and unique to the SUV market.
Thierry Metroz, director of Style at DS Automobiles, describes the design as expressing refinement and excellence, with ideal proportions and plenty of personality. There's a wrap-around tailgate at the back, and scrolling directional indicators.
Inside is where French cars usually break the mould in terms of boring conventional designs. And the DS 7 is no different. There are two 12-inch wide LCD screens in the middle of the dash, surrounded by chic themes and luxury ambience, along with a few quirky shapes and ideas in typical Citroen fashion.
Under the bonnet, buyers will be able to choose between a range of engine options including small turbo-petrol and diesel units. Perhaps most interestingly though, Citroen will be introducing a plug-in hybrid option that pairs a 150kW petrol engine with two 80kW electric motors. Combined output is an impressive 224kW, and it offers an electric-only range of up to 60km.
There's no word yet on whether or not this rather stylish SUV will make it to Australia, but it will go on sale in Europe later this year.