Have you ever wanted a Ford Mustang but with the fuel economy and reliability of a Mazda MX-5? Neither have we. But someone has, and has built a weird combination of the two and called it the M1stang. Interested?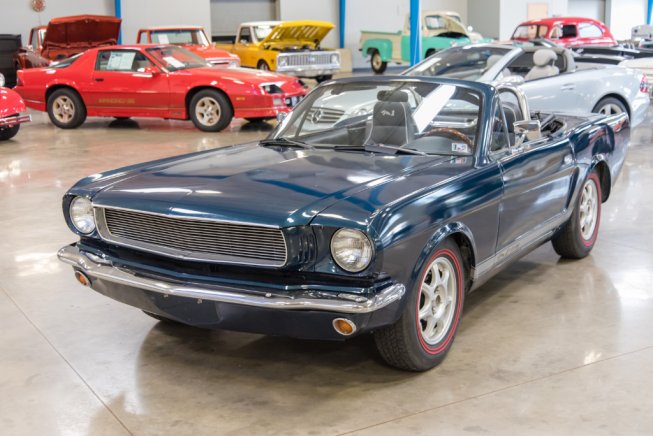 Yep, this Ford Mustang-looking vehicle is actually a Mazda MX-5 underneath (called the Miata overseas). It's up for sale for anyone who's interested. Apparently this was a common conversion package, costing owners around US$13k, plus the MX-5 donor car.
This example up for sale in the US looks to be in pretty good condition, with all of the main trimmings including the chrome bumper bars and classic semi-flared rear haunches making it a convincing Mustang. It's when you look at the wheelbase and the wheel placement that things go a bit weird.
It's understood the conversion package included all wiring for the interior, after-market body panels, lights and trimmings, with the running gear from the MX-5 left in place. In this case, the engine is a 1.8-litre four-cylinder matched to a five-speed manual transmission.
The wheels are a bit off-putting, relating more to Japanese vehicle style than classic American muscle. But with these swapped it could be an interesting esplanade cruiser. Well, long as you don't let the engine rev loud enough for onlookers to hear that it's not a V8.
More images and details can be found in the listing on Autotrader here. Feel free to let us know what you think below.