After a dramatic video teaser yesterday, the 2019 Bugatti Chiron Sport has been unveiled, with significant improvements on what is already one of the fastest cars ever made.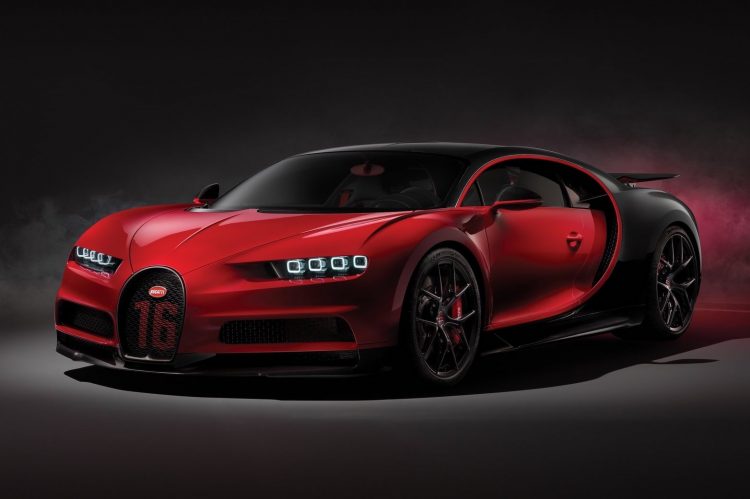 Resplendent in a black and red theme, the Chiron Sport maintains the highly impressive 1500PS (1103kW) output of the original Chiron, but boasts improved handling, 18kg weight reduction, a new dynamic handling package with torque vectoring, and cosmetic upgrades. The result, according to the carmaker, is a five second faster lap time around the Nardo handling circuit.
Externally, the Chiron Sport is distinguishable with its enormous lightweight alloy wheels, quad exhaust pipe outlets in lieu of the standard Chiron's two and, would you believe, carbon fibre windscreen wipers. Other weight savings have been found through the use of carbon fibre anti-roll bars, lighter rear window glass and a lower weight for the exhaust system.
Company president Stefan Winkelman boasts of the car's improved handling credentials, saying: "We have developed the Chiron Sport for customers wanting an even sportier driving experience with their Chiron, with improved lateral dynamics on winding roads," adding:
"The Chiron Sport has become perceptibly more nimble and its new agility, especially in tight corners makes for a much more emotional experience for the driver on winding roads and handling circuits."
At a price of US$3,260,000 (AU$4.2m), it certainly doesn't come cheap though. Don't expect it to come in right-hand drive either. What do you think of the new Bugatti Chrion Sport? Tell us in the comment section below.