A used 2012 Bugatti Veyron 16.4 Super Sport has surfaced online for a listed price of US$2,950,000.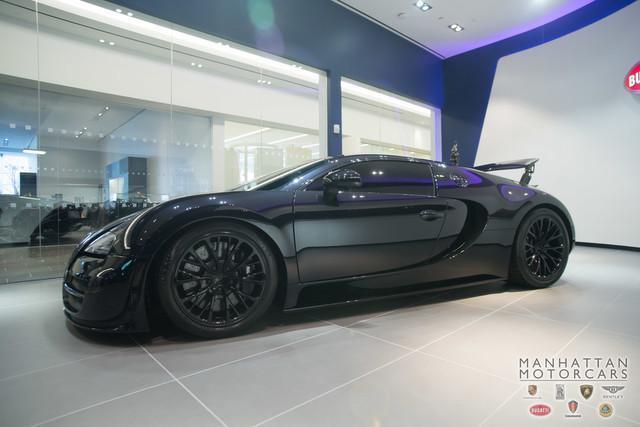 The Veyron in question is for sale via Manhattan Motorcars, with one previous owner and a mere 1779kms on the clock. Judging by its appearance, the owner was a big fan of black. It has been given the noir treatment inside and out, with a splashing of carbon fibre in the interior.
It is one of just 30 Super Sport models to roll off the Molsheim production line, originally unveiled in 2010. It is powered by a monstrous 8.0-litre, 64-valve W16 unit producing 882kW and 1500Nm of torque, that powers all four wheels via a dual-clutch auto.
The Bugatti Veyron Super Sport held the title for the world's fastest car, braking the record in 2010, hitting 434.30km/h until its throne was usurped by the Hennessey Venom GT in 2014 reaching 435.31km/h. Technically, the Veyron SS still holds this record because NASA didn't allow Hennessey to do a run in both directions – a prerequisite for setting a Guinness-verified record.
Head over to the original Cars advert for more info on this mighty Bugatti.