The 2015 Geneva Motor Show was one of the biggest events of the past 12 months in terms of showstopping cars, with many international debuts ranging from high-performance hot hatches to mind-blowing supercars and concepts.
There hasn't been a show this big for years, showcasing so many highly desirable cars. We got to see the all-new Ford Focus RS for the first time, equipped with a potent 2.3-litre turbo engine and all-wheel drive, as well as the all-new Honda Civic Type R which will become one of its main rivals.
That wasn't all from Ford either. The company also brought out some classics to pay tribute to the new Focus RS and the new GT supercar, including showing an original Mk1 Escort Mexico and an original GT40 from 1969. A Sierra Cosworth from the 1980s also reminded us all of Ford's performance pedigree.
Stepping up a few rungs and we saw the new Audi R8. It's a V10-only affair this time around, using a 5.2-litre unit pumping out 397kW or 449kW in the case of the V10 Plus. At the far end of the spectrum, Aston Martin unveiled its latest concept, the spectacular Vulcan racing car with its 7.0-litre V12 producing 597kW.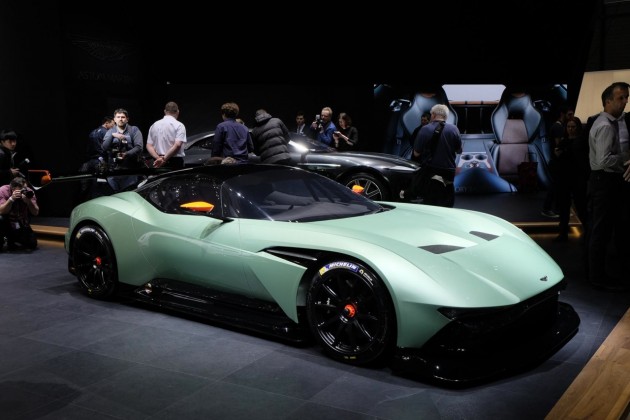 At the more mainstream end of the field, Volkswagen showed us the Sport Coupe Concept GTE previewing the next-gen Passat CC. Meanwhile, Toyota lifted the covers off the facelifted Corolla hatch which will go on sale later this year.
These are just a handful of the highlights of the big event. So, to help you explore the show virtually, we've put together one of our mega galleries capturing some of the highlights. See below. (Right-click and open in new window to save images).