The Lamborghini Urus might be months away from taking the automotive world by storm, ready to tackle the sand dunes of Abu Dhabi and take children to and from the most exclusive private schools on the planet. But today's Cool Find already calls it out as a girly-armed imposter.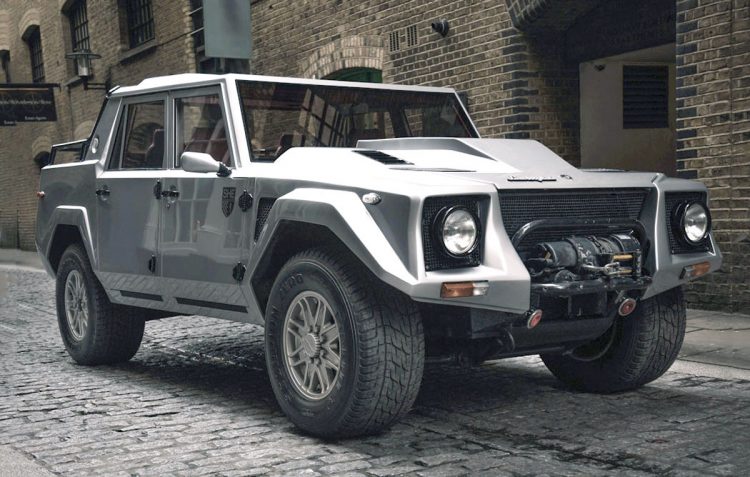 The LM-series was the original Lamborghini off-roader. Instead of a 4.0-litre twin-turbo V8 expected of its spiritual successor, it was powered by a 5.2-litre V12 also found in the outrageous Countach supercar. Instead of an Audi-derived SUV platform, it was originally designed as a military vehicle, an Italian Humvee, if you will, but became the toy of billionaire sultans and playboys.
Check this thing out. It's wide, mean and angry with a giant winch and a front bullbar in the truest sense of the word.
Nicknamed the Rambo Lambo, the LM002 here is capable of 0-100km/h in a respectable 7.8 seconds and a top speed of 209km/h, which is commendable for something of this magnitude, with the aerodynamics of a classroom.
Only 328 in total were assembled, with this 1991 example originally from Poland. It has been treated to a full restoration by Lamborghini Wycombe and featured in the Gumball Rally.
The mean off-roader will be auctioned by Coys for the Spring Classics sale on April 12, with an expected price of around £180,000, or a whisker under AU$300K.