Thanks to the team at Rowen, a Japanese tuning house, this may well be one of the more surprising tune-ups we've seen to an SUV, taking the form of the Mazda CX-5.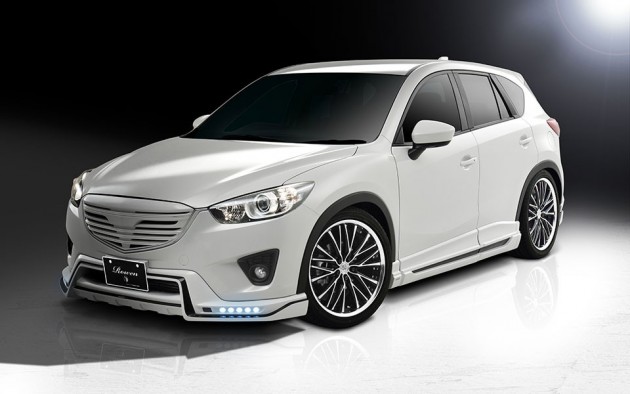 First of all, there are no under-bonnet performance upgrades to the CX-5 and power figures remain the same, however, the exhaust has been fiddled around with to give a more impressive note.
Tuning house Rowen said that the upgrades are intended to give the CX-5 a more 'prestige feel', rather than add performance.
Rowen's kit for the CX-5 consists of ten extra pieces, which add new front LEDs, a front spoiler, wheel arch extenions, and two rear spoilers; one on the roof and one underneath the rear windscreen wiper – you'll almost certainly be the only car in the supermarket car park with two spoilers.
Rowen also offers a choice of 20-inch WORK or BALMUNG BG1 alloy wheels, which are covered in Potenza S001 rubber.