Toyota is planning to unveil a very special Toyota 86 at the upcoming weekend's Goodwood Festival of Speed in the UK, potentially a highly tuned version showcasing a range of new parts.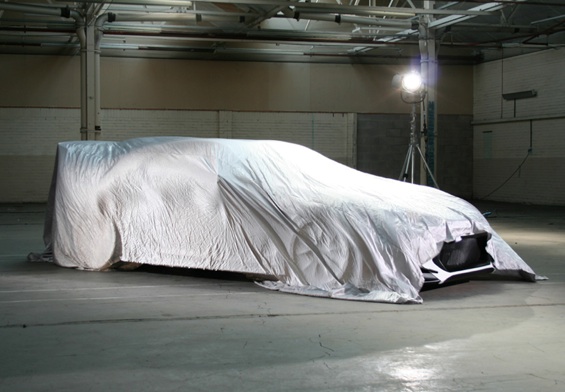 Judging by the look of this teaser image, the 86 special edition – or whatever it ends up being – will feature a huge rear wing, like what is seen on racing versions. The front also receives some attention with a sharper and lower front spoiler than what is seen on the standard model.
Little concrete details have been released at this stage. However, there is reason to believe the car under the cloth will be a slightly revised version of the Griffon concept. It looks like it uses a very similar front bumper bar/spoiler setup, and a large rear wing. The wheels, on the other hand, which are outlined in the drape, are a bit different.
If it is a version of the Griffon concept (above), it is likely to showcase an extreme focus on being as lightweight as possible. The Griffon beast tips the scales at just 1034kg, which makes it perfect for track work and motorsport.
Toyota and its performance arm TRD may be planning to offer a range of special parts and accessories for the 86, and this concept may be a show piece for all of such parts.
Whatever Toyota is planning, it is set to be revealed very soon. Stay tuned.