What's this sexy beast? Allow us to introduce you to the new Range Rover Sport SVR; the mack daddy of all Range Rovers. It's the most powerful, most dynamic, and fastest Range Rover ever made.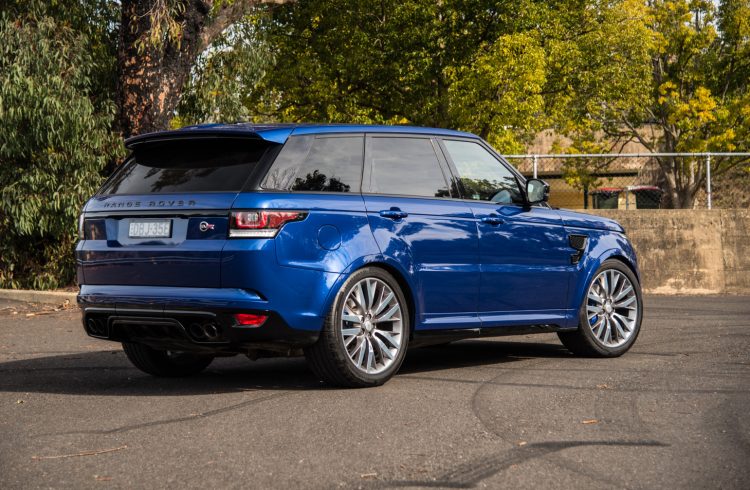 The SVR is the result of Jaguar Land Rover's Special Vehicle Operations division, responsible for bespoke packages and custom personalisation options. This is a complete kit and the first dedicated SVO Range Rover.
Under the bonnet is a 5.0-litre supercharged V8 that belts out a monumental 405kW and 680Nm, connected to a slick-shifting eight-speed automatic. There are various driving modes to choose from, paddle shifters, and fully adjustable suspension to help you get into the groove.
How's it drive? Like nothing you've ever experienced, especially in the world of production SUVs. Around the Nurburgring it has posted the quickest-ever lap time for a production SUV. This should give you some immediate background as to just how serious it is.
On first impressions, we can't get enough of it. It's a Range Rover Sport, which is already a very likeable vehicle. Add the noise of thunder and power of lightning and you've got yourself an irresistible package. We want one. Shame we can't afford it.
Instead, we'll just have to watch the POV test drive video below over and over to fulfil our urges. A more detailed review is coming soon, including our usual performance test video.