Germany's Transport Ministry has announced it will begin testing autonomous driving technology on at least one section of its famous autobahn motorways.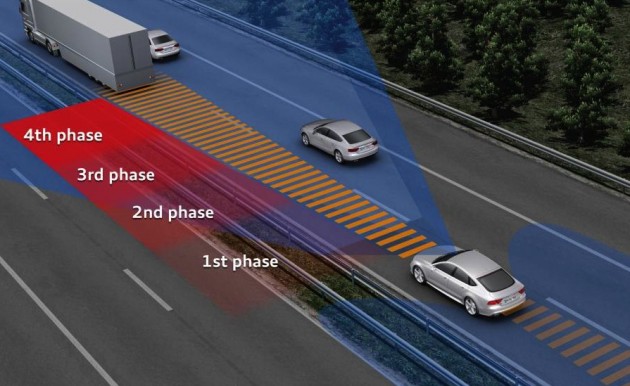 Transportation Ministry spokesman Ingo Strater told Automotive News Europe reporters that: "The German auto industry has recognised that this field is developing… we want to support that."
The section of autobahn that is likely to be used for the testing is the A9, which links the capital Berlin to its Bavarian cousin, Munich. Ministry spokesman Ingo Strater added that implementing this section of the autobahn will be used to "test and optimise new innovations in an adapted infrastructure that offers data connections and measuring tools".
"We will start with a digitisation of the test section," Strater continued. "The goal is to introduce measuring points with which we will allow vehicle to vehicle and road to vehicle communication."
Reports circulating are based on an internal memo from the Transportation Ministry that explained autonomous technologies might help to aid congestion, reduce pollution and increase road safety.
The automotive industry has been developing autonomous cars for quite some time now, with rumours circulating that Google is currently in talks with General Motors, Ford, Toyota, Daimler and Volkswagen to make autonomous cars a reality by 2020.
Interestingly however, Traffic Minister Alexander Dobrindt explained that Germany intends to be a world leader for digital vehicles, and stressed the importance to not be totally reliant on Google technology: "We have to achieve a digital sovereignty, independent from America and Asia," Dobrindt said.
PerformanceDrive reported in November that Mercedes had planned some impressive design features for the interior of its autonomous vehicles, which culminated in the reveal of the F 015 concept at the CES in Las Vegas earlier this month. Various other manufacturers are also developing their own autonomous vehicles.