The newly released Porsche Design Shisha is here. If you're unfamiliar with the 'shisha', it's commonly used in the Middle East as a smoking apparatus for flavoured tobacco. People from around the world use it to relax and share with friends.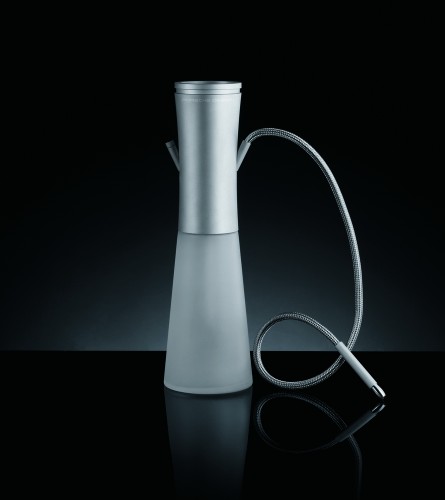 Never in our wildest dreams did we ever think Porsche, of all companies, would come up with possibly the most stylish shisha to date. But if anyone was going to make such a precision high quality example, you could trust Porsche Design to be behind it.
The apparatus itself is made up of a mixture of aluminium, stainless steel, and glass. Standing at 55cm tall, it'll be sure to make the coffee table of any serious enthusiasts look cool.
If you think the Porsche Design Shisha is unique, The Porsche Design World Collection also offers things like chop sticks, silk scarfs, polo shirts, and a tea and soup set, just to name a few.
All these items are on sale now at the world famous Harrods store in London, England.