In the US, one of the most highly regarded vehicle evaluation and reliability surveys are carried out by a magazine called Consumer Reports. Toyota has once again come through on top in the latest results, with its vehicles being rated as the most reliable.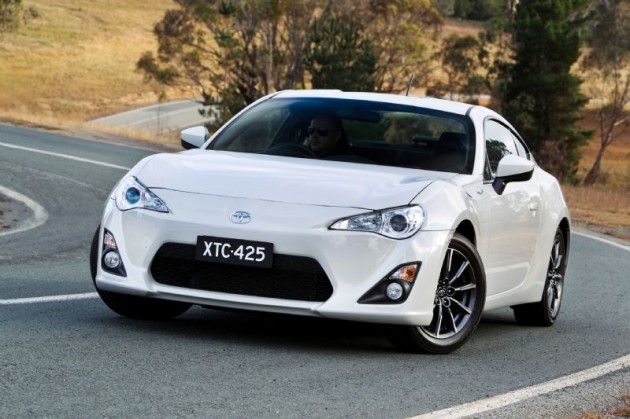 This year 28 carmakers were included in the survey, using the data from up to 800,000 responses from the magazine's eight million subscribers. Vehicles included in the survey ranged from 2010 to current 2012 brand new vehicles.
Sitting at the top of the results is Toyota's youth-oriented brand, Scion. The brand's showroom is made up of Toyota-based vehicles such as the Scion FR-S (Toyota 86) and the Scion xB (Toyota Rukus).
Following Scion, Toyota itself came in as second most reliable, followed by Lexus, also a brand of Toyota. The Toyota trio is obviously a great achievement. Curt McAllister, Toyota midwest public relations manager, recently said,
"It's really exciting to sweep the medals stand." McAllister said that more development prior to launching vehicles is the key. "We've decided to add six weeks of product development to our product development (process)."
Meanwhile at the other end of the spectrum, Ford dropped down from 20 to 27th place this year. The year before, it dropped from 10 to 20. The main reasons for the drop are said to be down to Ford's problematic My Ford Touch interface systems, as well as new models being launched from the showroom with more issues than normal.
Ford spokesman Mark Schirmer recently said in an Automotive News report that the results do reflect the company's own findings. He said,
"We know we have areas to address, and we have been working on them and we have been making progress. Our internal data … show that we are improving in these areas, and we expect that will be reflected in next year's Consumer Reports survey."
Some of these issues are down to aspects only associated with US-sold vehicles, however, some of the multimedia platforms are available in Australian models.
In the red corner, GM's brands either remained steady in the findings or improved on last year. Cadillac sits in 11th, up 14 places from last year, while Chevrolet (15), Buick (20), and GMC (13) all increased.
As for the lowest ranked vehicles, Jaguar rounded out the overall findings sitting in last place.
See below for the top ten list:
1. Scion (-)
2. Toyota (+4)
3. Lexus (-1)
4. Mazda (-)
5. Subaru (+3)
6. Honda (-1)
7. Acura (-4)
8. Audi (+18)
9. Infiniti (-2)
10. Kia (+2)