Porsche Cars Australia has announced a voluntary recall campaign will soon commence in regards to its 3.0 TDI diesel engines, following the Volkswagen Group dieselgate emissions-cheating scandal.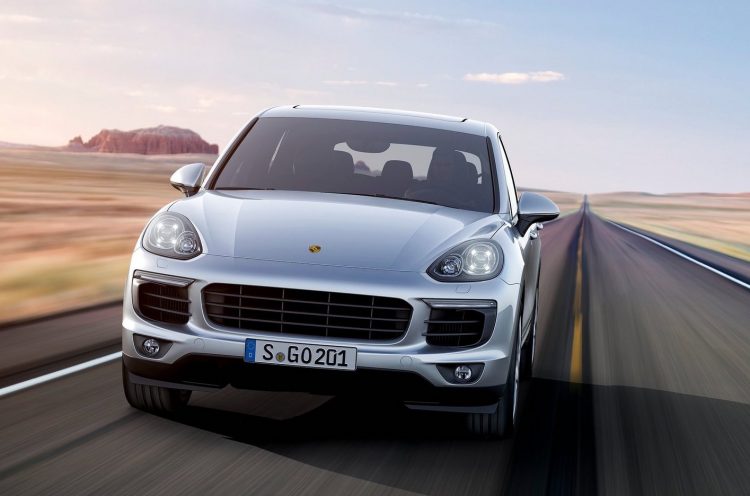 The local arm, in agreement with the German Federal Motor Transport Authority, is recalling around 21,500 examples of the Cayenne large SUV. In Australia, about 2100 examples are affected by the recall. These are built between August 22, 2014, and July 27, 2017. An additional 165 examples that are yet to be delivered are also part of the recall, so these will be delayed.
Specific details regarding what's involved in the recall are yet to be determined as the fix is still pending approval by relevant authorities. It's expected the recall will commence in Europe during the second half of this year though, with Australian cars to follow soon after.
Interestingly, Porsche says all affected vehicles "remain safe to drive" and that they "may be driven as normal", however, it fails to mention the fact these vehicles pollute more in real-world conditions compared with during controlled EPA tests. So in fact these vehicles might not be regarded "safe" by the general population.
All owners will be contacted by Porsche as soon as possible in regards to a fix, which is expected to involve a free software update taking around one hour to complete. It hasn't confirmed if the fix will result in consumption or performance changes.
Earlier this year a federal judge in the US granted final approval for Volkswagen to pay at least US$1.22 billion to either fix or buy back all affected 3.0 TDI vehicles. These include models from VW Group brands such as Audi and Porsche, and VW. As reported last month, Porsche is apparently considering ceasing all diesel options from its lineup in the future.