The Jaguar XJ220 is one of the quintessential 1990s supercars. It is also, quite possibly, the sleekest Jaguar ever made, with its slinky, low and wide silhouette and flowing lines. It has immense visual presence but doesn't look vulgar or brash like a Diablo of the era and that, to us, makes it quite sinister.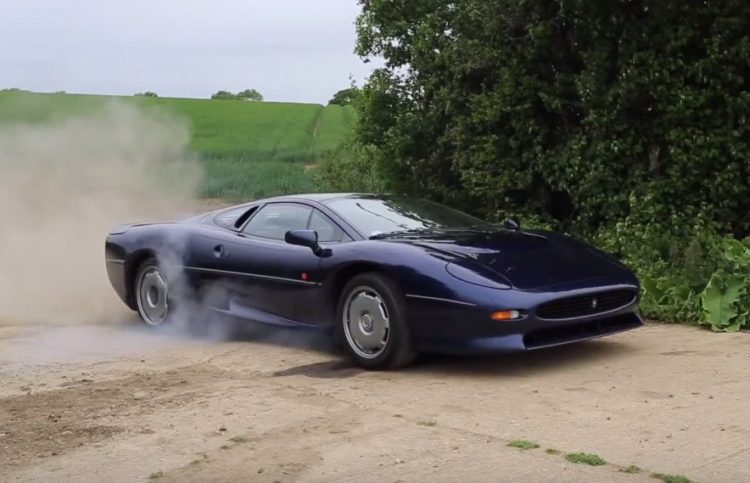 Although it was supposed to get a V12 and all-wheel drive for production, it ended up with rear-wheel drive and the 3.5-litre twin-turbo V6 from the Morris Metro 6R4 Group B rally car, attached to a five-speed manual. Its 400kW and 644Nm output still meant it could accelerate to 60mph in 3.5 seconds and achieve a top speed of 341km/h. This made it the world's fastest car until the McLaren F1 ruined its life.
This engine choice meant that although 1500 deposits were laid down at the British Motor Show in 1998, only 271 cars were produced making it something of a commercial failure. Still, the XJ220 was praised for its visibility, ergonomics and fuel economy of 8.8L/100km.
It was also one of the cars on Need For Speed 2: Special Edition of 1997, where this author first discovered and lusted after one. There is one coming to Australia soon to purchase, too… Check out our recent Cool Find story here.
In the meantime, check out this XJ220 doing a fiery burnout below, courtesy of TaxTheRich100 YouTube channel, and check out some of their other supercar vids.